Location: Turtle Creek, Dallas
Photographer: Paul Williams  Artistic Director: Zalika Thomas
We consider ourselves a pretty photogenic pair, so I came up with the bright idea to do an Engagement shoot every month until our Big Day…..a bit ambitious, I know! Anyway, you've seen our Save The Date photos (which we shot in our home studio)! Here's the next installment of our #InIt4TheLongHall Photo Series.
We had business in Texas, so while there, we met up with 2 very talented and long time friends of mine, Paul and Zalika. I was Paul's muse for many years at the beginning of my modeling career and we've shot together MANY times since 2004! Zalika is an all-around -rockstar and she brought along her High Fashion expertise and excellent connections to score us a shoot in a Highland Park mansion….I wish I could share who the mega-home belonged to, but I've been sworn to secrecy! More shots from that look will be posted later!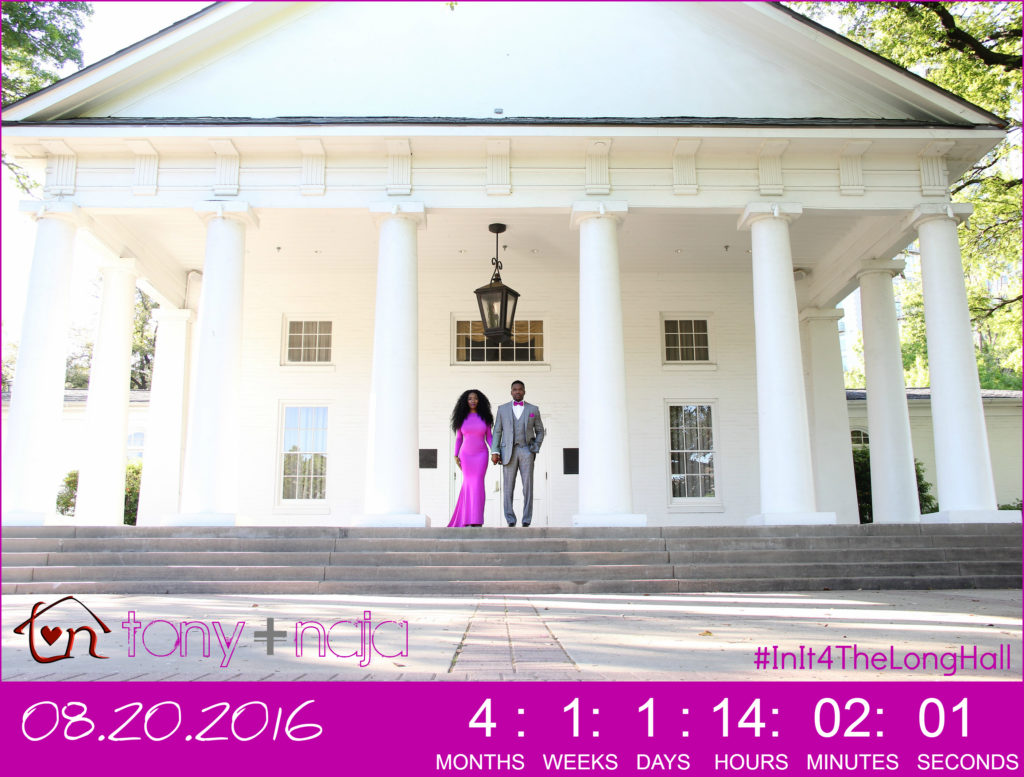 This was our 1st location. The amazing Arlington Hall is right in the middle of the park and looks so Presidential that we felt like the  #TheObamas!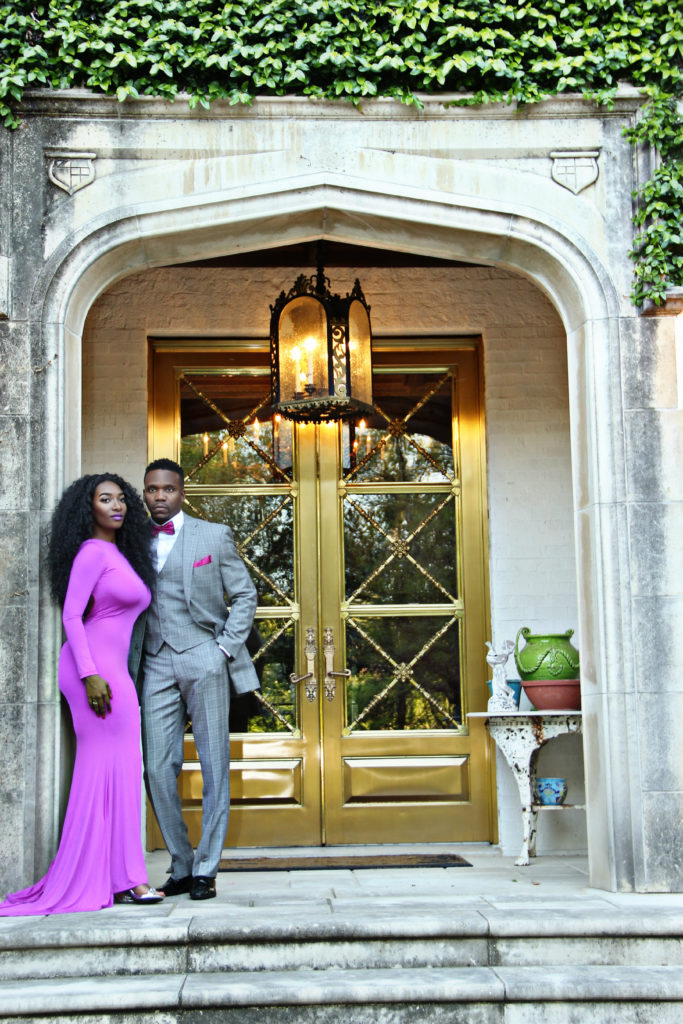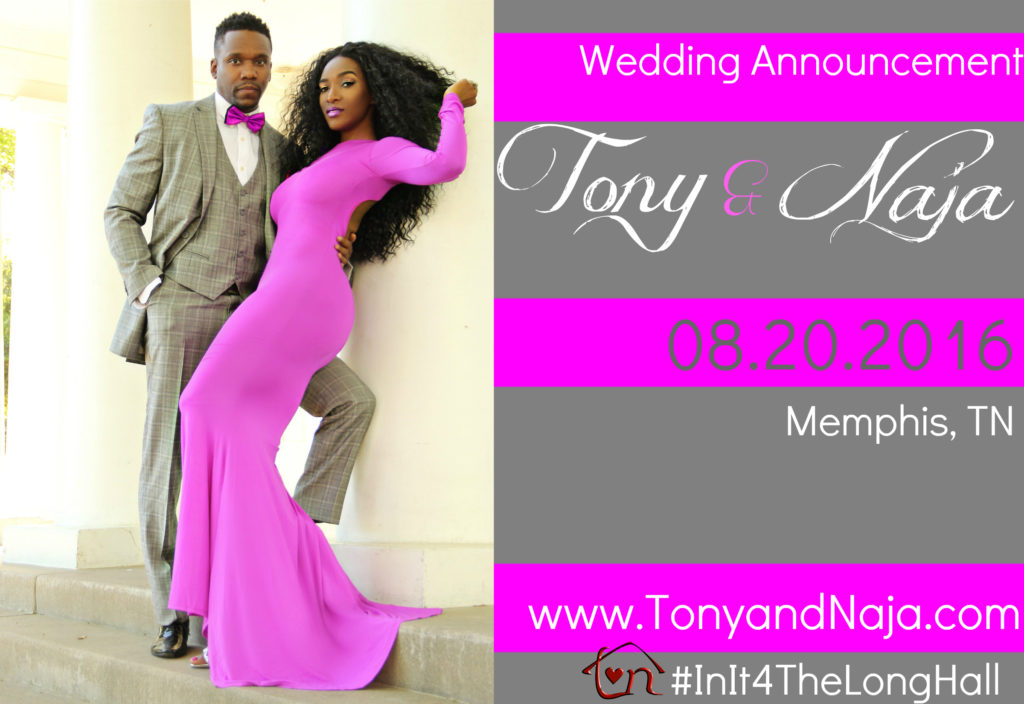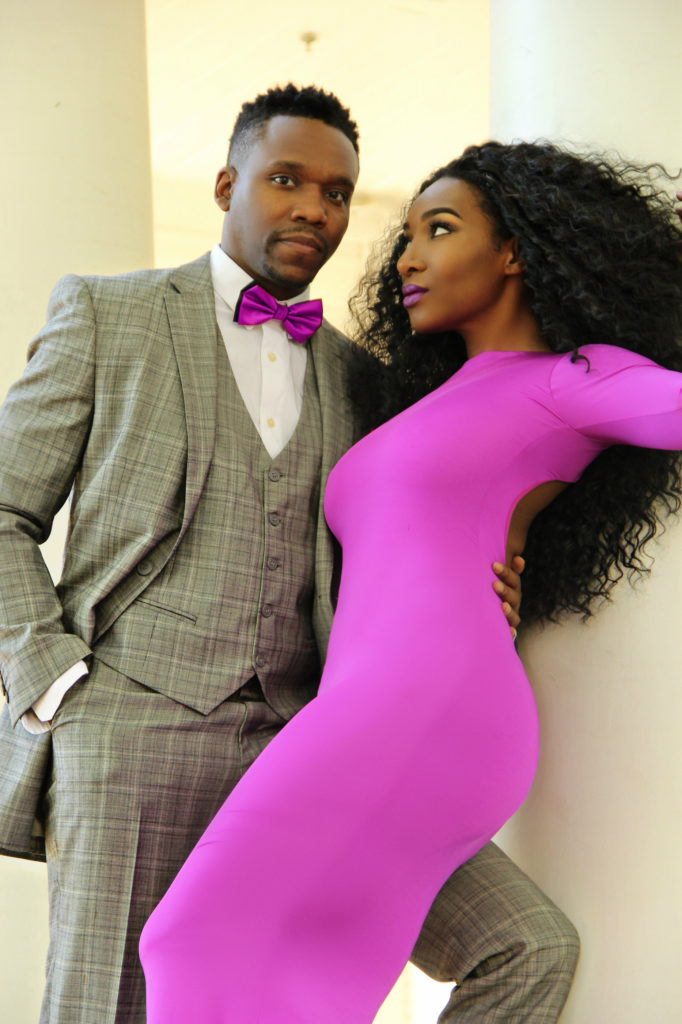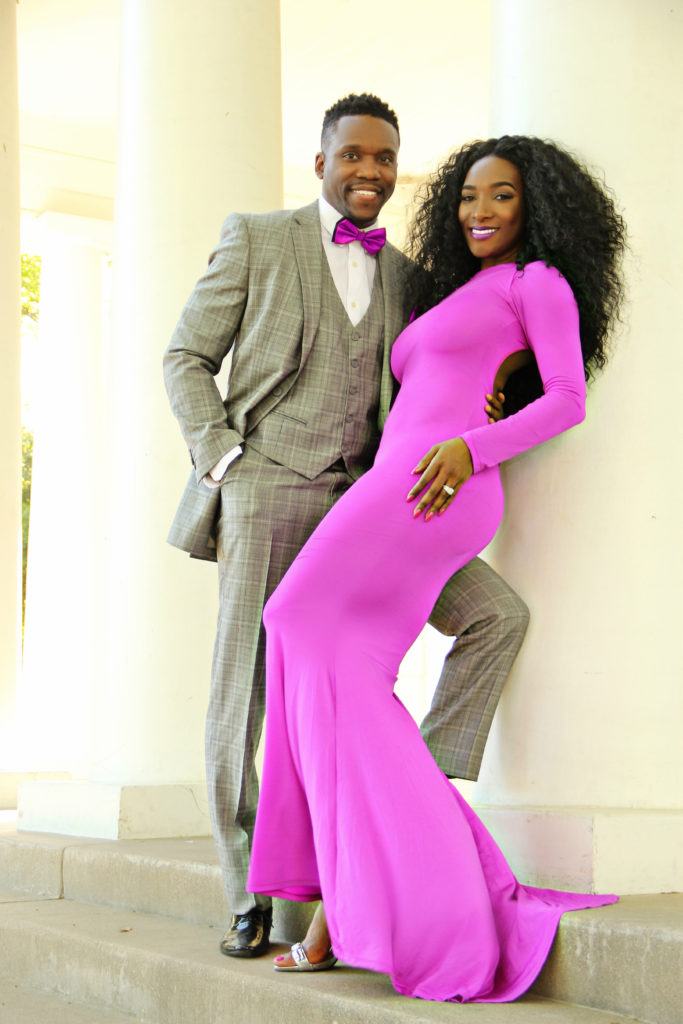 Tony has the most beautiful smile, but he rarely flashes his perfect pearly whites for the camera. In this moment, I'd cracked a joke and we got the shot!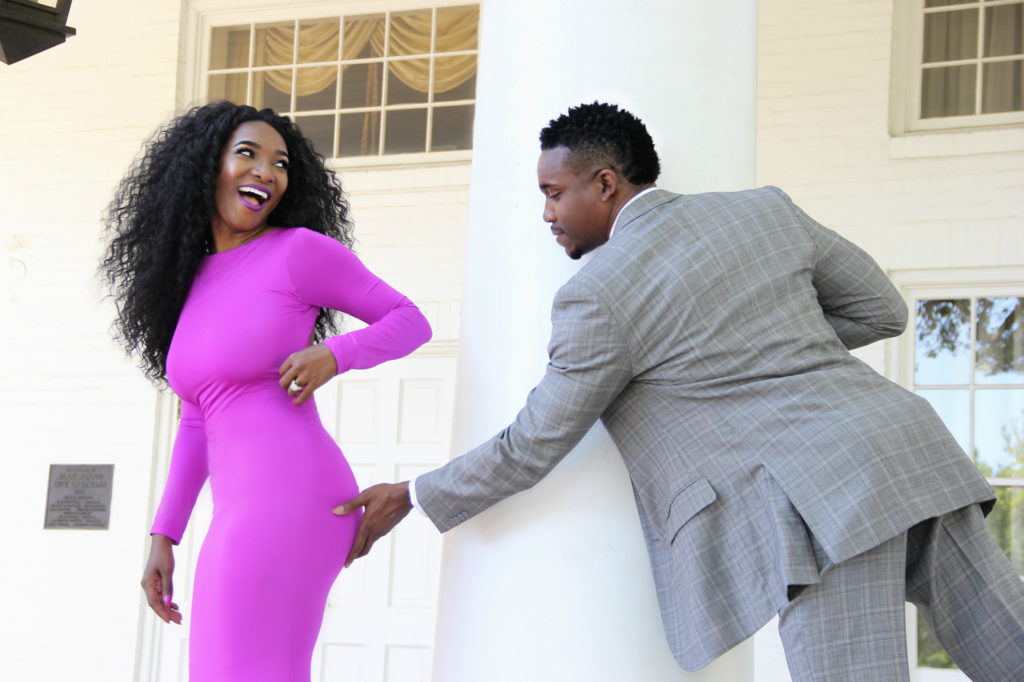 #BootyGrab Hahahaha! As we were finishing the last shots, Tony reached out for a handful and our photographer, Paul got 'em!!!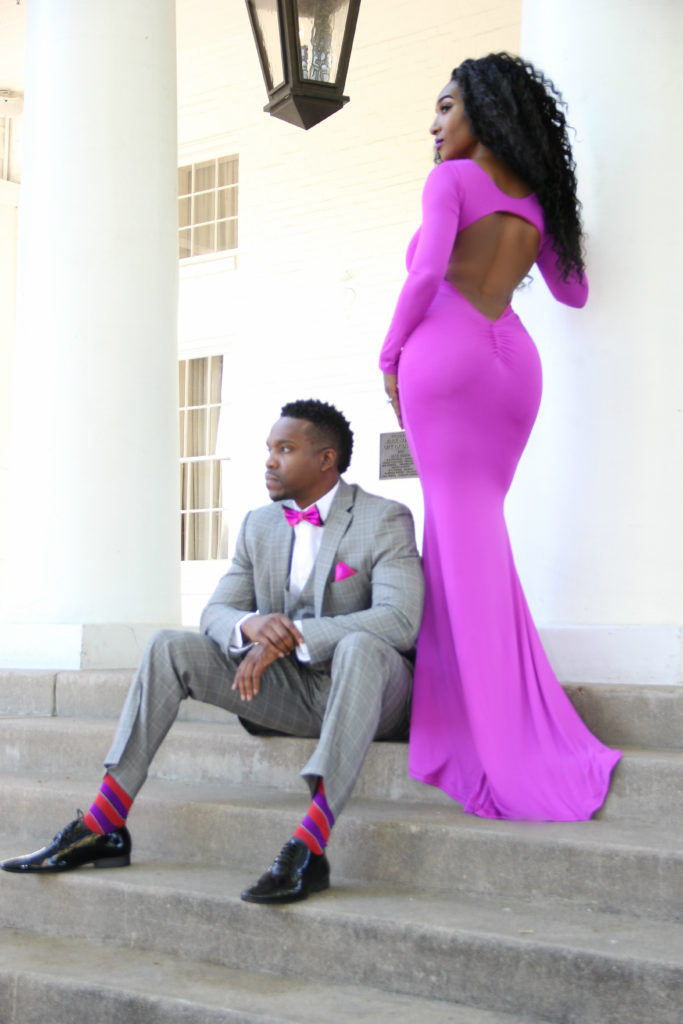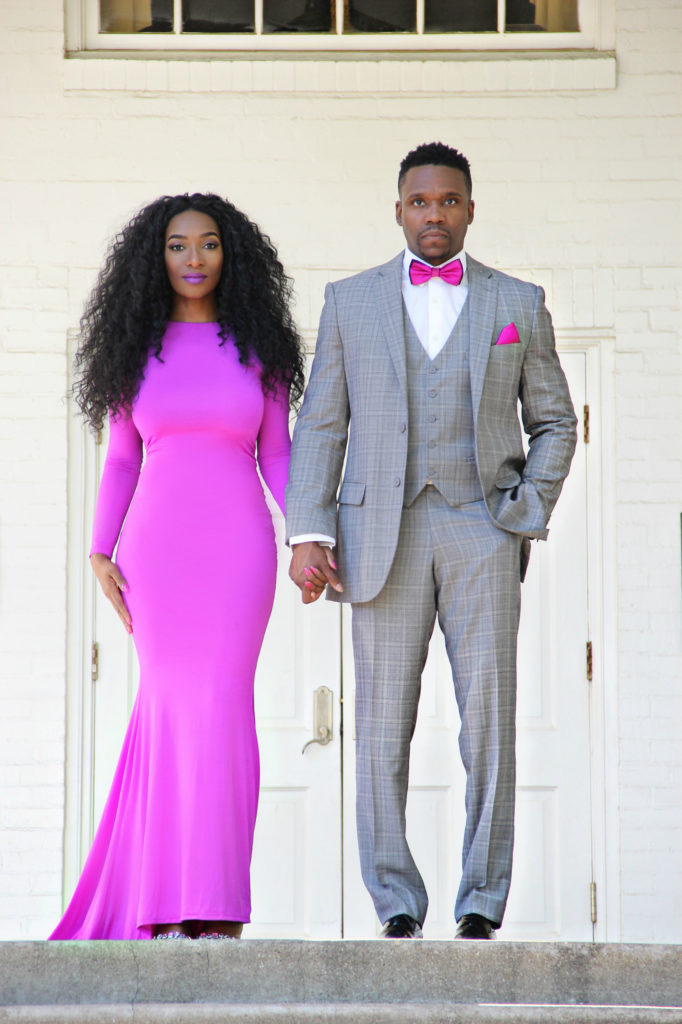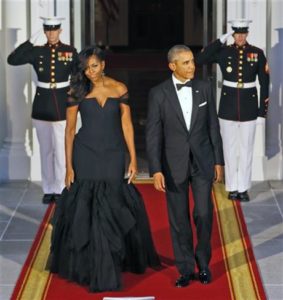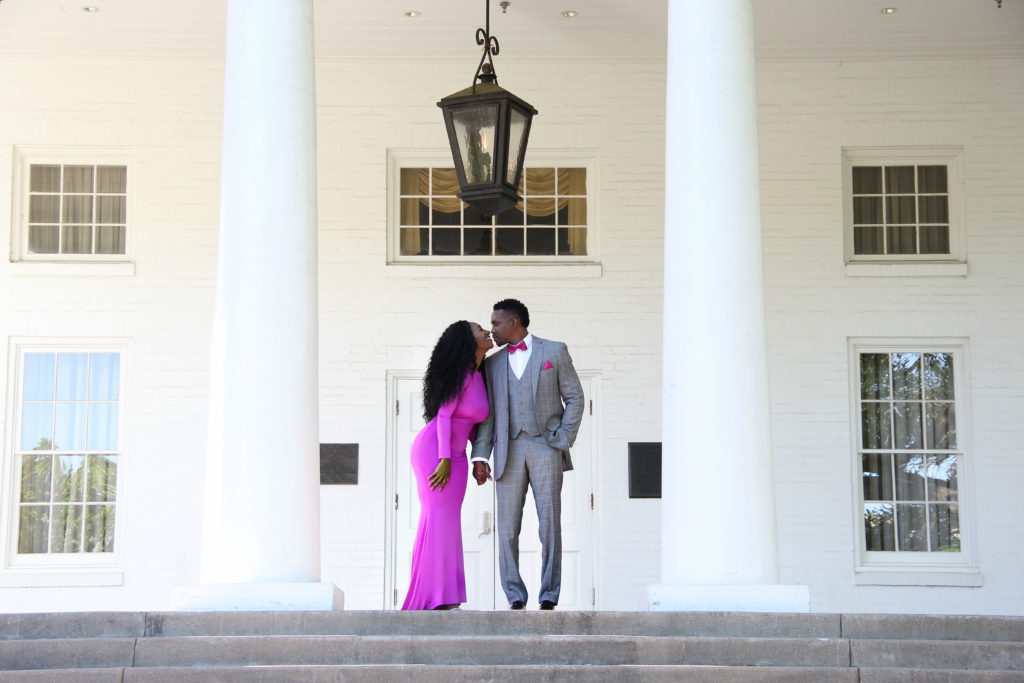 This was my idea (of course)! I was like, "Hey babe, let's wave like we're about to leave the White House. I remembered the shots Our President and 1st Lady did at the State Dinner from a few years back and gained inspiration!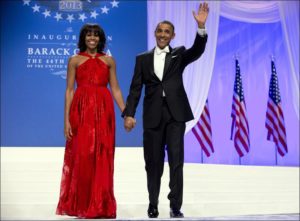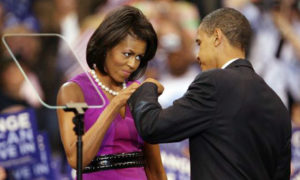 I've always loved that our 1st Family is so relatable, so needless to say we had to include their #FistBump!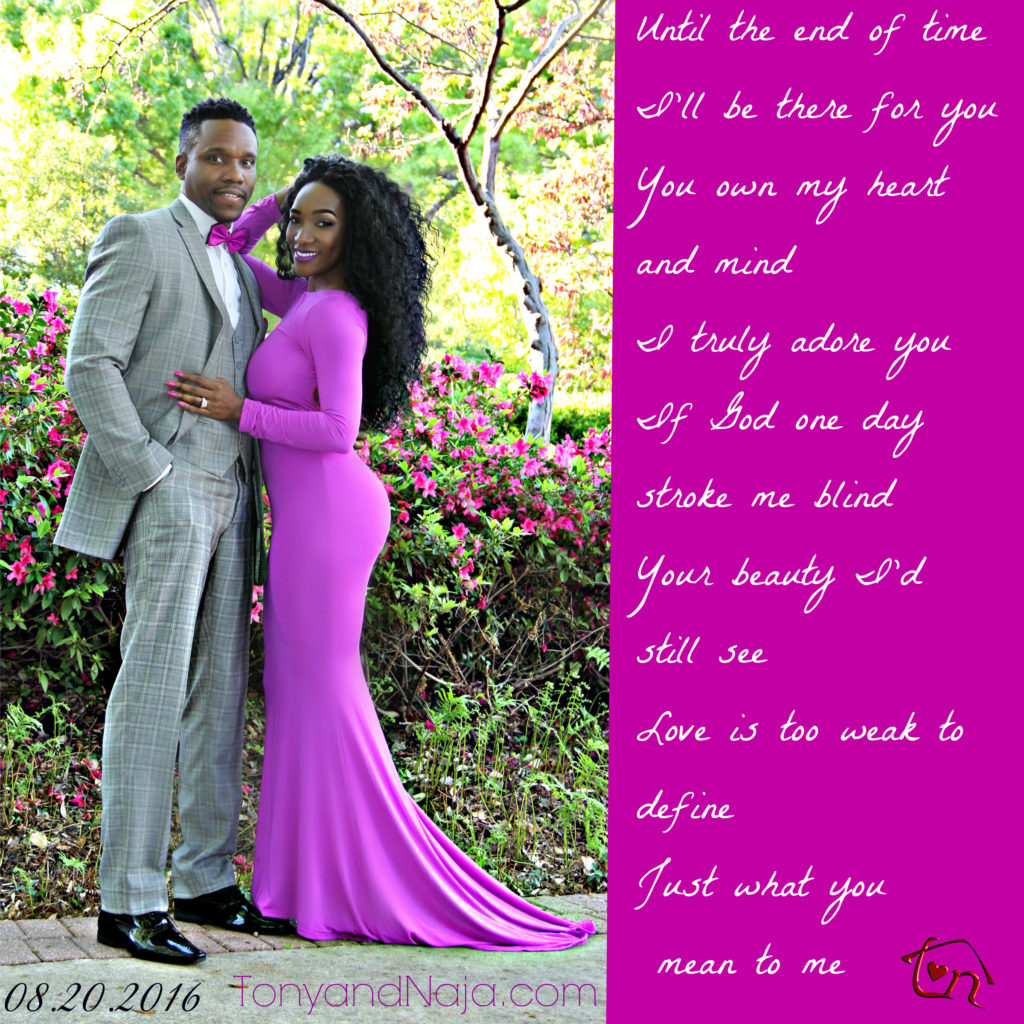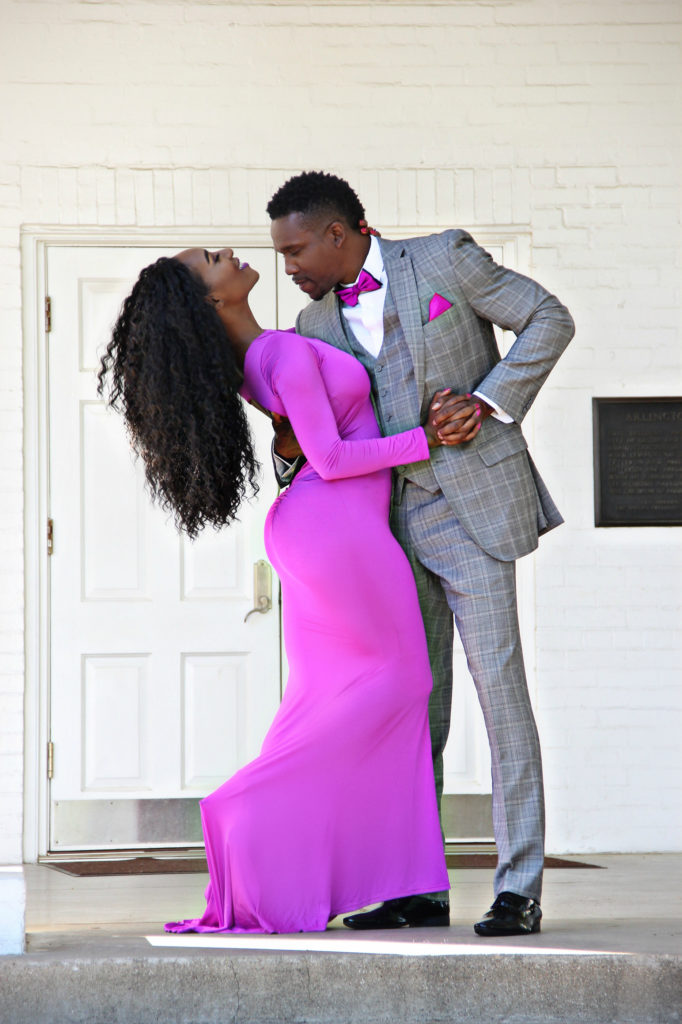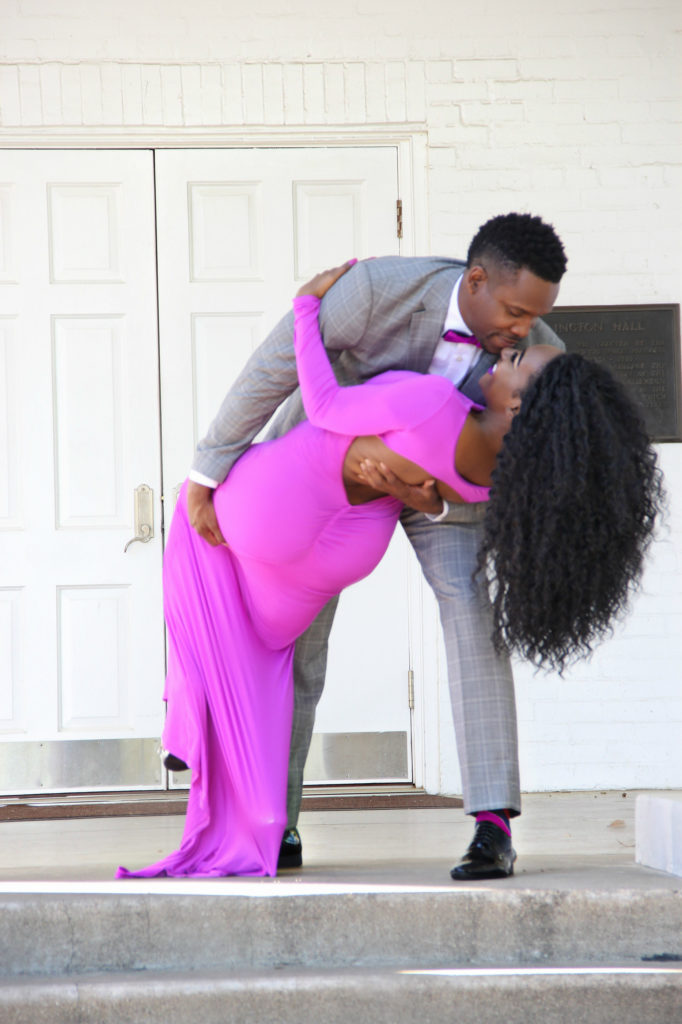 This represents our love. I know that I'm in great, capable hands. I love these shots and as you can see, we're having the time of our lives during this beautiful season in our relationship! Don't forget to subscribe, so that you don't miss a thing.
To see our full wedding website, click here!
Comments