You all know about my newest platform, Blended and Black right!? It's for anyone and everyone that is a member of a Blended family, whether you're all happy and jolly, or not. In the midst of searching for families and people that have been successful in remaining cohesive after divorce or a split, I came across Ms. Alexandria Greenwood. This sista is BAD! So BAAAAD in fact, that I had to share her with the Miss Naja forum as well! Alex is the the real life version of those internet ads "Single Mom makes $500 a day on the internet". Check out the sista-girl interview from our sitdown where we discuss everything from bankruptcy to bouncing back!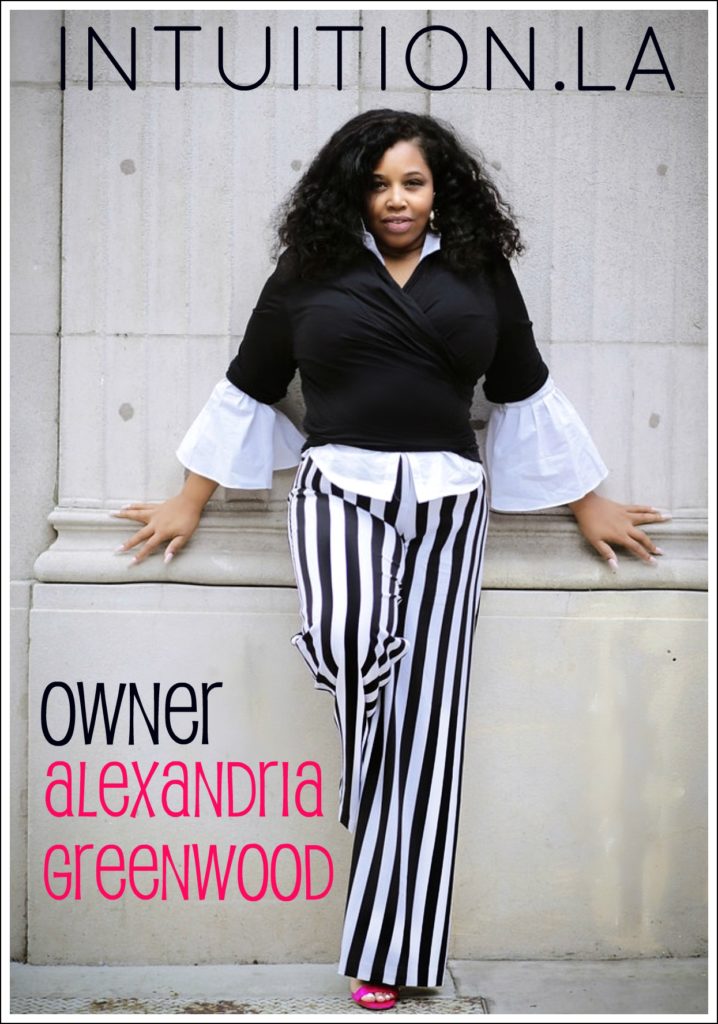 Tell us about your transition from being a married to a divorced mom.
Girl, where do I start? I went through depression times ten where I detached completely. It was hell in my head. Growing up in a single parent home, I was determined not to allow my babies to experience that. Unfortunately, my worse nightmare was happening before my very eyes. My best friend moved in, literally picked me up off the floor and helped me to rebuild myself. I thank God for a great circle!
After that, I just took it one day at a time. I have always co-parented with my ex so I've been blessed with alone time which I think everyone needs.  I started a blog, dated, lived, laughed, took jobs out of state, got closer to God and I began to live as though my life was mine (and not ours). I expanded that relationship immensely.
What advice can you give to women that are going through the same thing?
Be easy on your growth and love you. Buy the good perfume, expensive underwear or whatever floats your boat. Surround yourself with things that you love; things that inspire your idea of your best self.
 Did you work during your marriage or was your partner the sole wage earner? If so, when that income was no longer available, how did you begin to provide for your new family dynamic? 
We both worked. My ex allowed me 6 months to continue to get his check in our joint account. He moved to his mom's house. I stayed in our marital home.
 How did you secure the capital to start your business?
Well,  I ultimately had to file bankruptcy. Unbeknownst to me, my Ex's car was repossessed and he never paid one bill for the entire two years after we split! I didn't prepare for divorce nor bankruptcy so I didn't secure much money.  I took my last $500 and bought 6 necklaces from a fine jewelry boutique that was having a closeout-sale. I flipped them and doubled my investment within a week. Since that day, I've been a businesswoman and a hustler!
 Tell us about the start of your business, what type of business you have and what motivated you to become an entrepreneur?
I have worked in retail all my life- for 15 years literally. I have mostly worked in fashion accessories or jewelry so it's always been my passion. Naturally, I gravitate towards selling products that I am familiar with but now I have expanded to shoes, candles, clothes, bags and any other unique piece that fits the brand. My goal is to be a full line boutique- think Henri Bendels, Fred Segals, and Kitson.
Being an entrepreneur is hard work and no one really sees the grit and the grind! Share a totally UNglamorous story about your daily life as a future mogul.
I run a one women ship. I start my day at 3 am by waking up and updating all of my social media pages. I am based out of LA, but my second largest customer base is in NY, so I get up with them. I post and then I check nightly sales and emails. I nap until 6am, then add my second post for my west coasters. I pack orders around 2pm and make a mail run. From 4-6pm I check emails and create meetings for the coming days. Lastly, after cooking dinner and doing any final daily deliveries, I unplug and watch TV with my guy. I'm in bed by midnight, but up again at 3am to do it all over again.
 How long have you been in business and what's next down the pipeline for Intuition.LA?
We will be 1 year old in June. I'm still a baby but I have tripled my net worth and my last salary working for myself. Next for Intuition.la is a store front. I love the world of retail and even though I started 9 months ago with only a handful of product and  $500.00, I now have over 250 products. People need a place to be able to see ALL of the products. The website is awesome, but customers may actually miss some of the awesome items because there's so much good stuff on my website!
Tell us about your ideal vision for your business! 
I get excited just talking about it! Ideally, I'd own a huge two story building in Leimert Park, my old the hood, which would house everything from cosmetics to fragrance, clothing, EVERYTHING….
 What is your definition of success? 
Freedom. Period.
 What would you tell your 20s self? 30s self?
I would tell my 20 year old self  to pick one idea and believe in you. Focus lil mama and love yourself. Keep positive people around you and eliminate all else.
I'm 32, so I'm still in my early 30s. I'm not sure what I would say besides Trust God.  Listen to God, don't react,  pray and allow God to unfold.
 Who is your business idol? Why?
Kris Jenner because she created a billion dollar family biz with nothing but her family. I admire strong women who are marketing machines! She manages the most popular entertainment family outside the JACKSON's. I'm here for it all. Kim wore two of my chokers and instantly I sold out! I fool with them tough. LOL
To be featured as a Goal Digger, email [email protected]
Comments