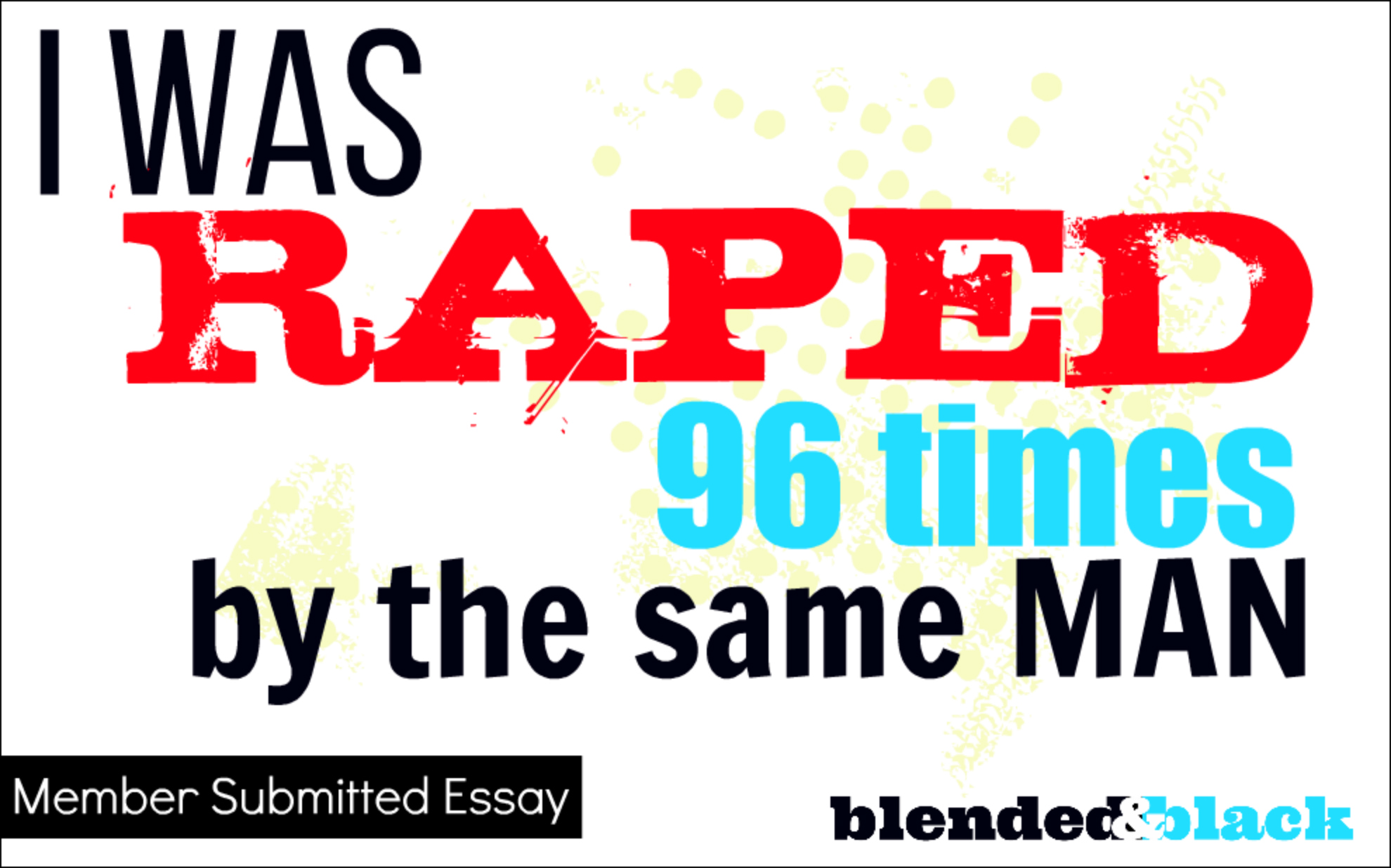 It's been a while since I have update MissNaja! I've missed you all! Lately, I've been putting all of my energy into my new platform Blended and Black. It's a solution based community that is focused on mending and blending families. I just received this powerful submission from a member of my 6400 member Blended […]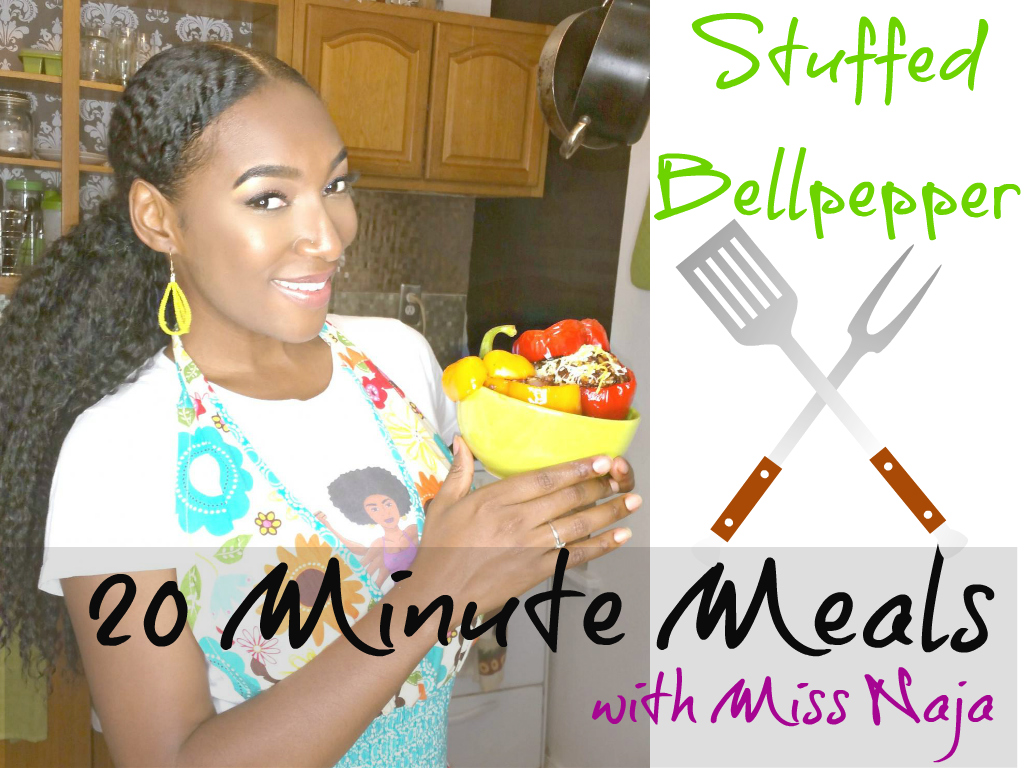 Whether you're a novice or a pro, you'll love this 20 minute meal! For my very 1st #KitchenVixen video, I decided to prepare Stuffed Bellpeppers! Check out my step-by-step video on Youtube! And don't forget to subscribe! (Ingredients and prep info below) Miss Naja Ingredients: Bellpeppers 1 1/2 lb Ground Beef or your choice of […]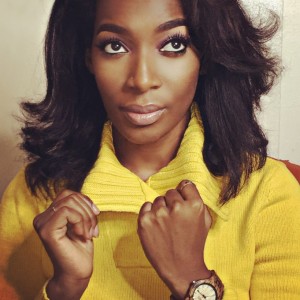 So you guys know I've done tons of product reviews. Miss Naja tries all the new, cool stuff for you! You guys have seem me be quite surprised or quite disappointing, but I've always been honest with my true feelings on a product. The latest and greatest product that I've been entrusted to share with […]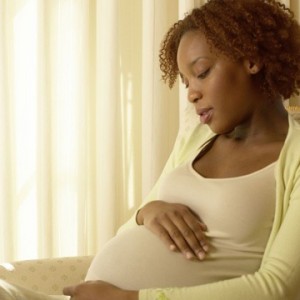 I recently read an article written by a woman that admittedly has Daddy issues.  She was very open about her struggles with maintaining healthy relationships because of her deeply embedded fear of abandonment. Her lack of trust for her father had  resonated throughout many of her interpersonal relationships. Like many people raised by a Single […]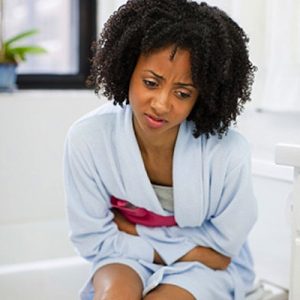 Periods suck! Right?! I don't know many women that actually enjoy "their time of the month". Aside from the discomfort, mood changes, bloating and pimples some of us experience LOW ENERGY due to the significant blood loss during our menses. Whether your period is light, average or heavy, your Iron levels are prone to decrease […]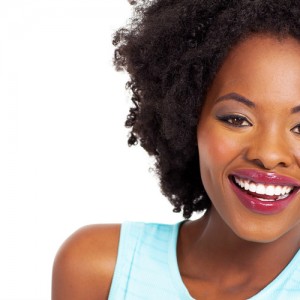 Happy Tuesday folks! I'm so happy to share this piece from a Guest Writer! She has decided to remain anonymous, and go by the pseudonym "the Fox. I encourage anyone that wants to share, to submit your piece to [email protected]  I had a guy once say to me that I was AMAZING. He said this […]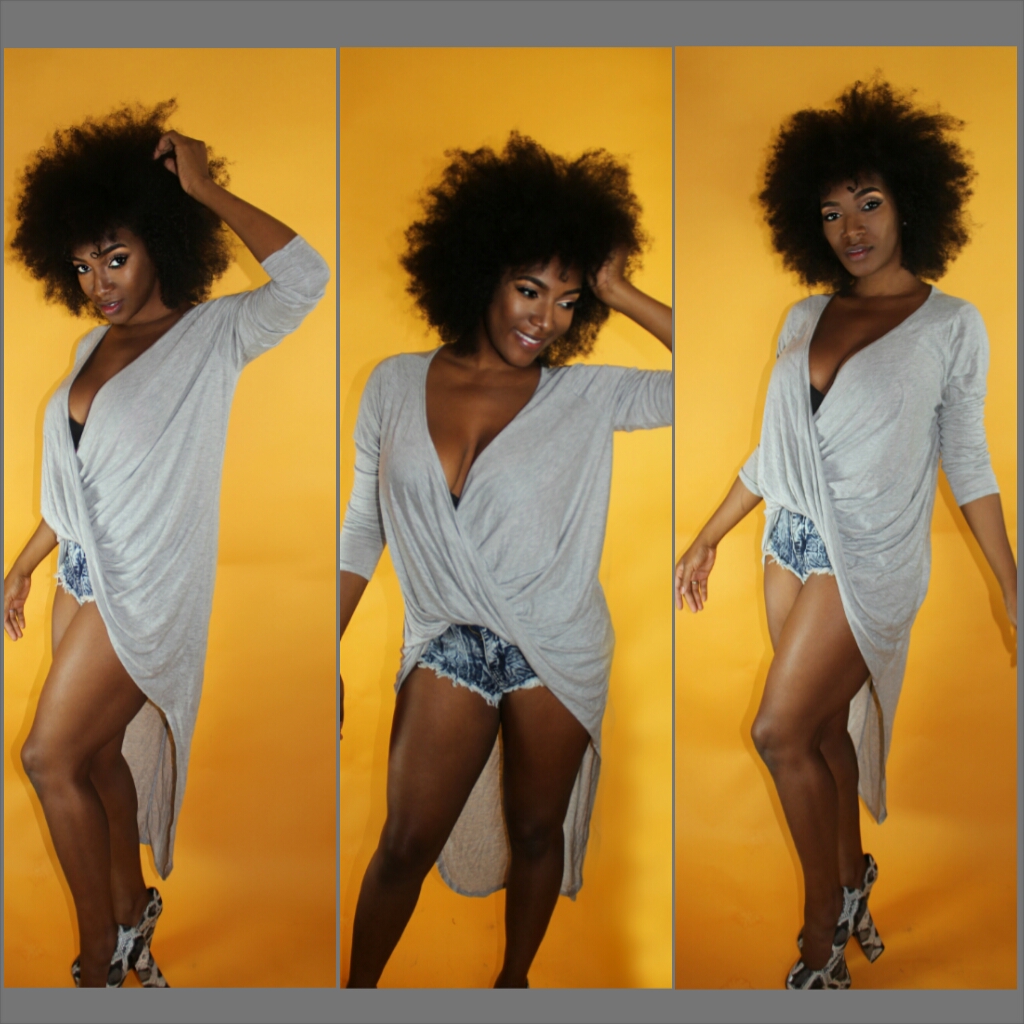 When you want to wear your hot shorts, but you still need to remain a bit covered, opt for a side- slit top or a twisted asymmetrical top! Both are fashion forward, very affordable and easily paired with any sort of bottoms!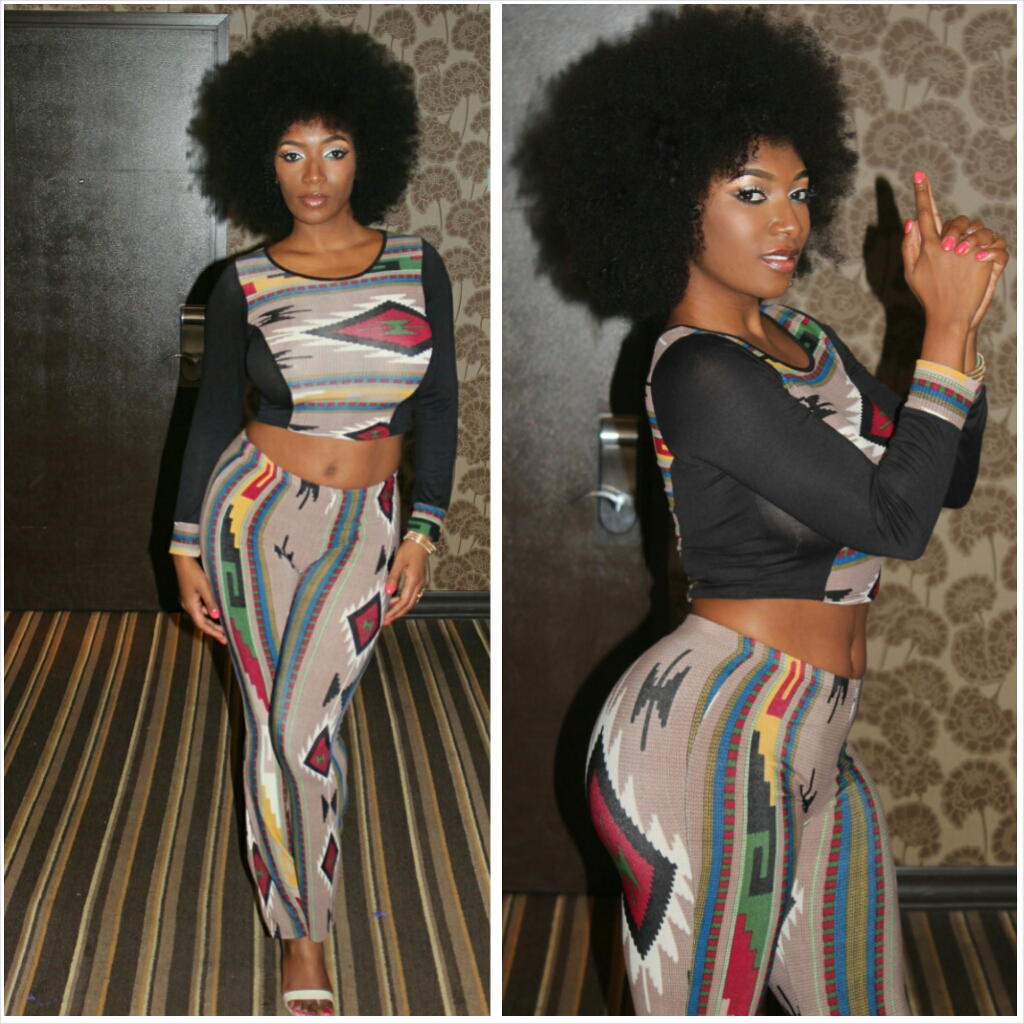 I found this little number at a local Harlem Boutique and it was perfect for the romantic Atlantic City Getaway in which I was whisked away! The tribal print matching top and bottom (Yes, I wore a set) made for a great combo with "the fro".  I felt a little 70s since the pants were […]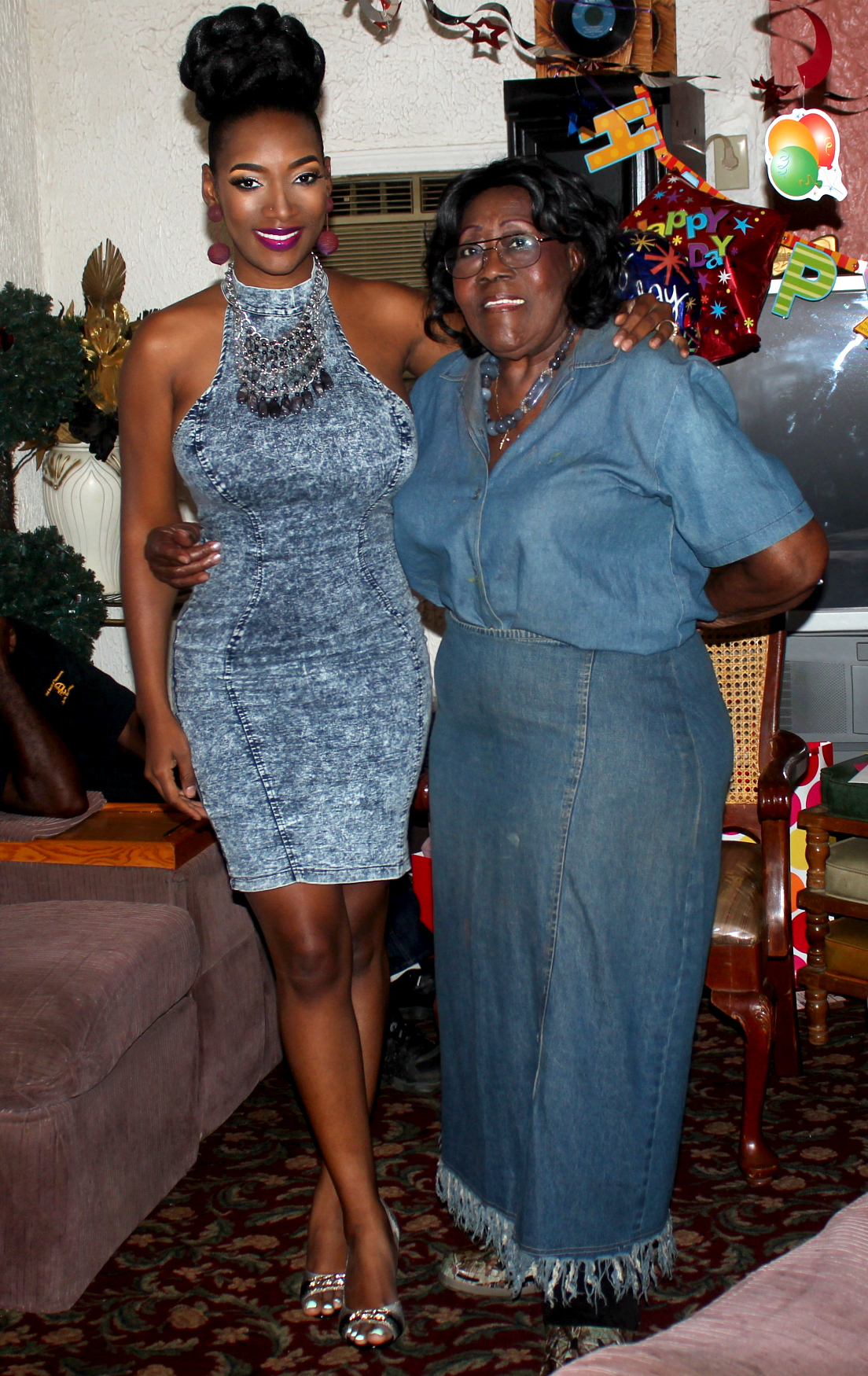 Demin was all the rage last summer and the trend even made it over to this year! I've never been a huge fan of jeans, but I have found a few pieces that I fell in love with. Of course, both the dress and jeans have a bit of lycra, because I […]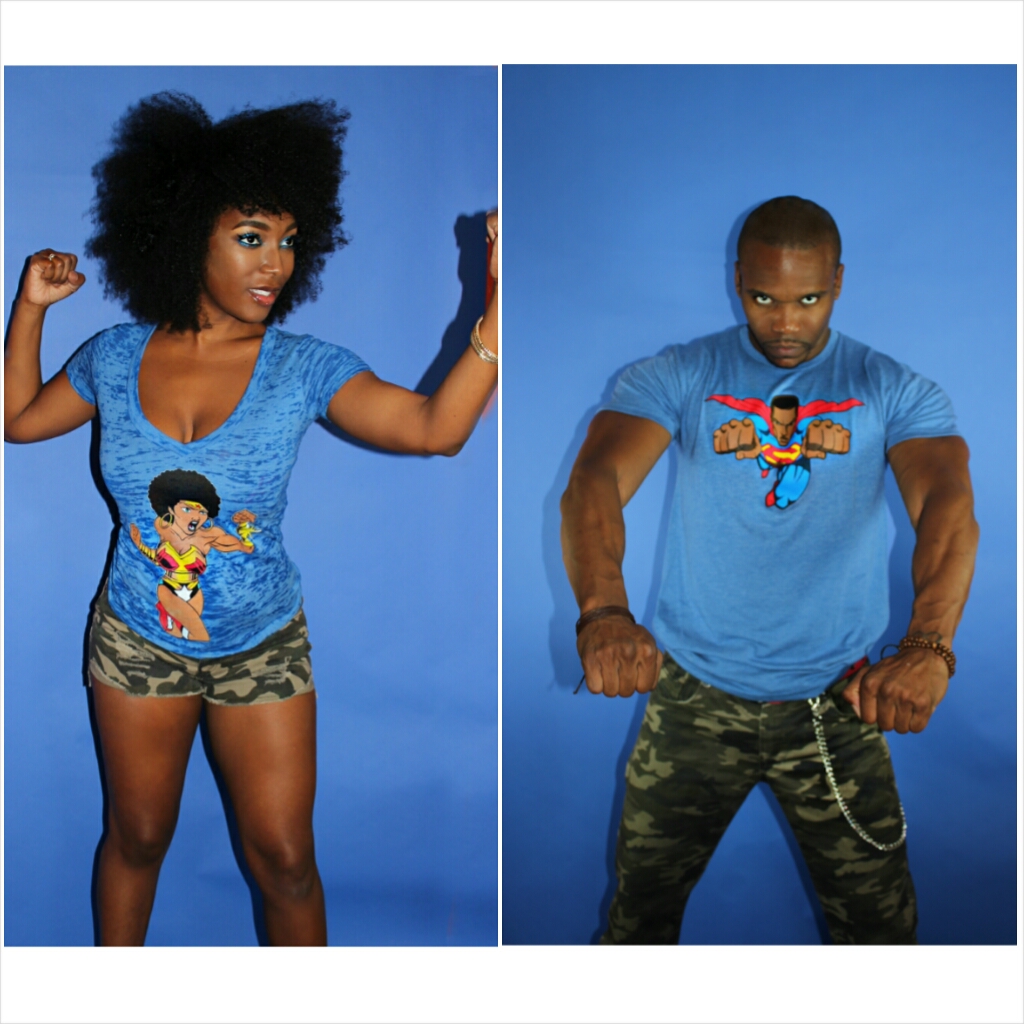 While walking through Harlem, my guy and I stumbled upon Harlem Underground. They had t-shirts with our images already on them!!! Hahahaha! We got the shirts for around $42 each and they come in an array of sizes, colorways and cotton-grade. Up! Up! And AWAY!!!!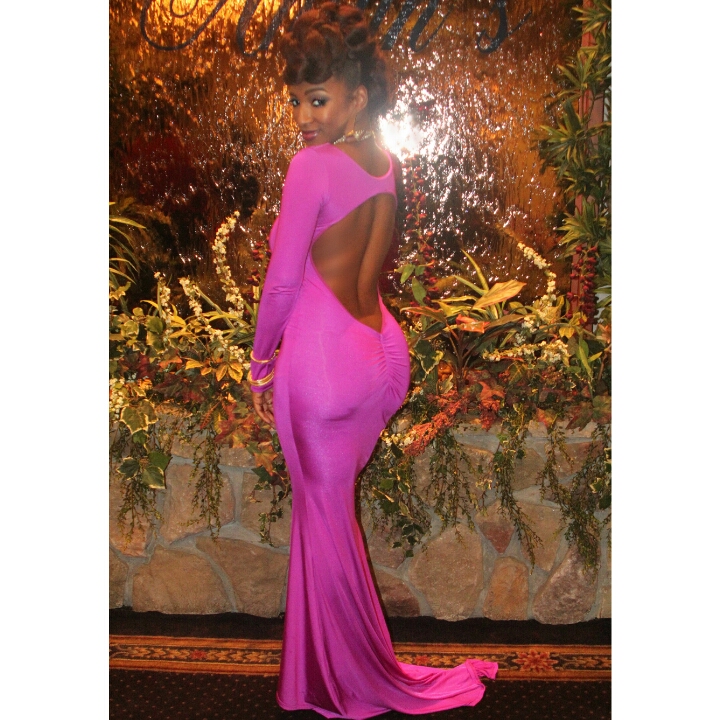 I initially saw this gown on Draya from BBWLA. When I looked around at online retailers, I knew the dress would never arrive in time for the formal that I had to attend. After getting quotes ranging from $400 to $500, I found an awesome seamstress in Queens, NY that charged me SIGNIFICANTLY LESS! My […]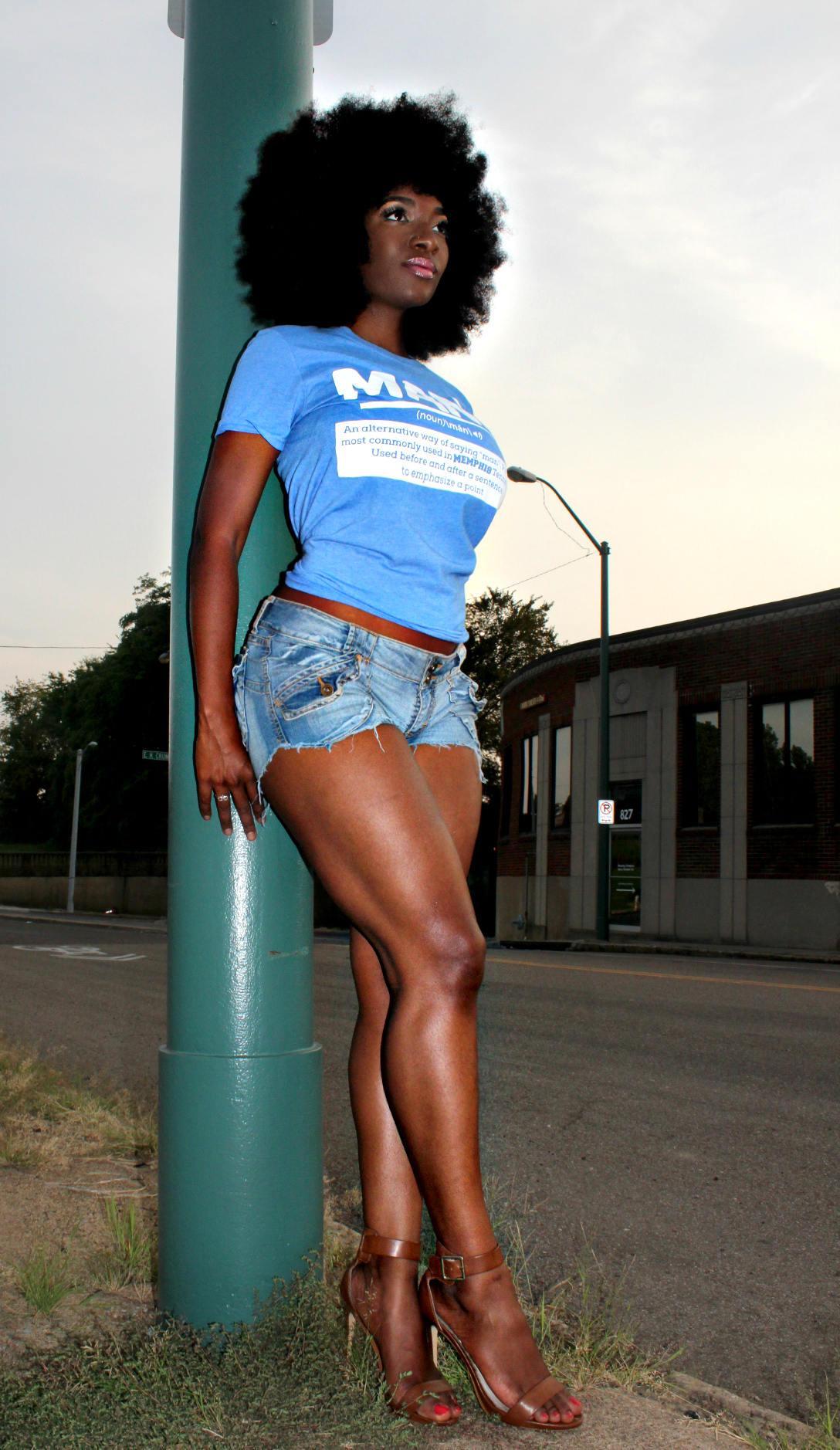 This simple t-shirt and cutoffs look was inspired by my Hometown friend, Elliot Sayles. He came up with a line of tees that embody Memphis colloquialisms. Back home in Memphis, we use the word MANE interchangeably! It's a person, place or thing….it's a form of expression. Sometimes, it […]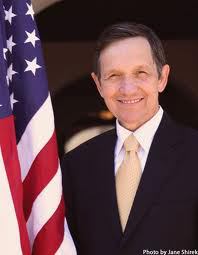 I recently listened to a thought provoking Sunday Sermon at 1st Corinthians Baptist Church in Harlem, USA.  The preacher was especially riled up! He exchanged his normal eloquent tone for a passionate, urgent and furious one. Pastor Calvin Waldron called the entire community to action. He employed his congregation to challenge the young people in our community, […]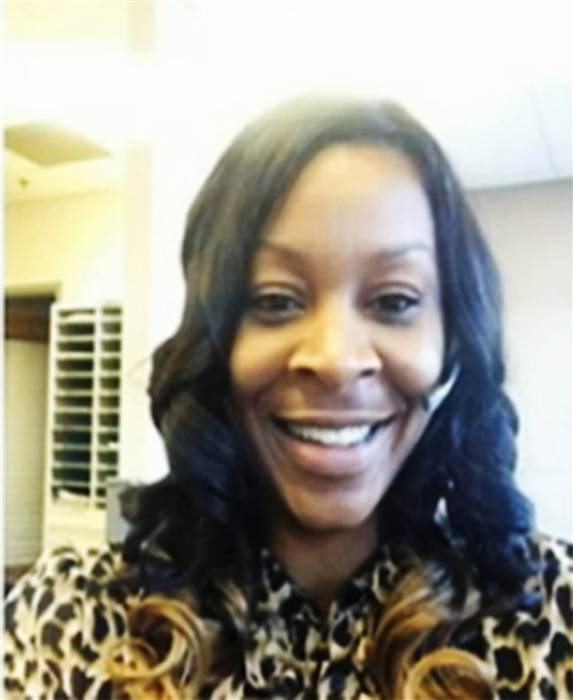 This is a deviation from our usual Happy Friday post, but I felt the need to deliver the most current  information on the Sandra Bland case. The stories are conflicting, brutal and confusing. While Bland's family claims she had no reason to commit suicide, the autopsy has confirmed that Sandra Bland's  injuries were self inflicted. […]
I've had the longest day ever and it feels so good to be cuddled in my favorite spot, next to my favorite person. We're watching our latest Netflix addiction, Fringe. My birthday is tomorrow and I can't help but smile over how much life has changed. As I sit in reflection over the past 8 […]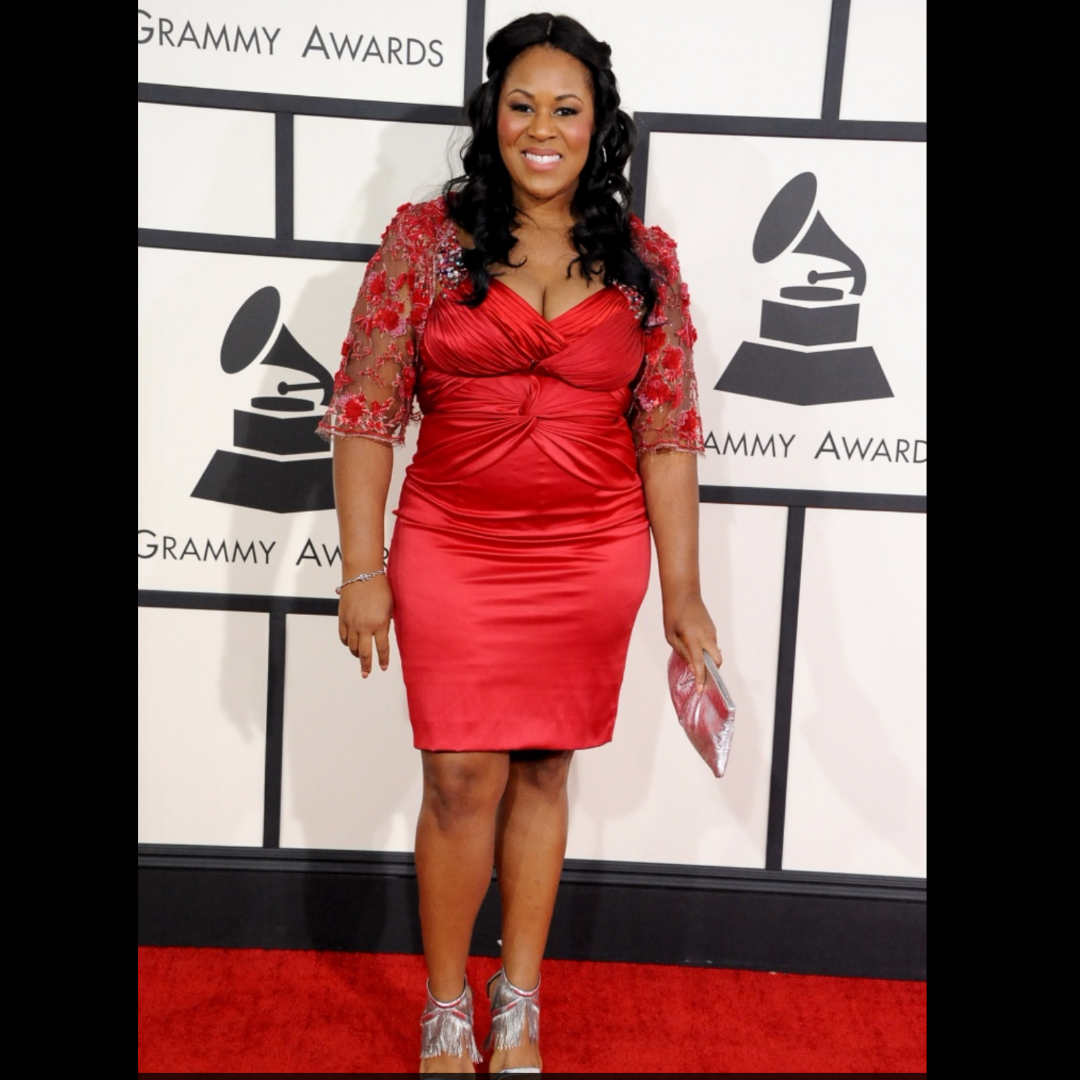 While I'm sitting here trying to sing in one chord, Lalah Hathaway (daughter of Donnie Hathaway) has pulled out a grand seat for me! Check her out on this video HARMONIZING WITH HERSELF! Some even argue that she is singing in a tri-chord method. The video in its entirety, is amazingly creative, especially the part […]