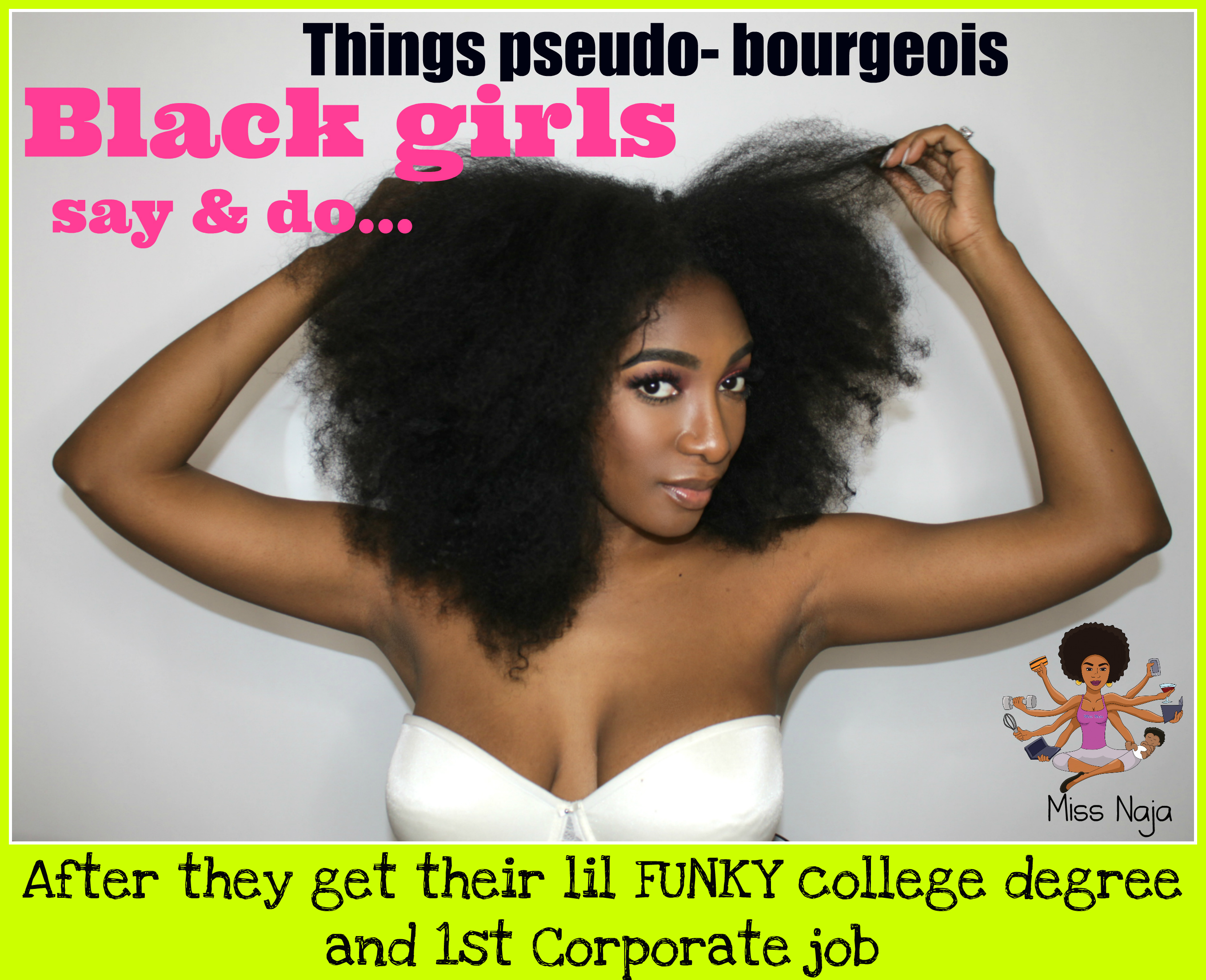 Its MONDAY & you all know what time it is!!!! Last week we played the things "New hoteps and #NewWokeNwords Say & Do" game. Today we're playing the "Things pseudo- bourgeois Black girls say and do- after they get a degree and start making $32K" game! #Ballin #ImRichBiotch #LookLikeSchmoney 1. They overuse the words edify, […]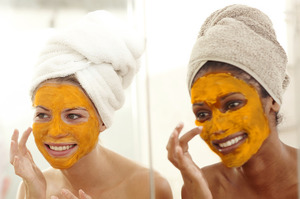 Even when Halloween season wraps up, pumpkins still pop up everywhere during fall: in lattes, baked goods, and on the front stoops of the houses in your neighborhood. But you may not have used this ubiquitous squash in your beauty regimen yet. As it turns out, pumpkins are great for your skin—they're loaded with vitamins […]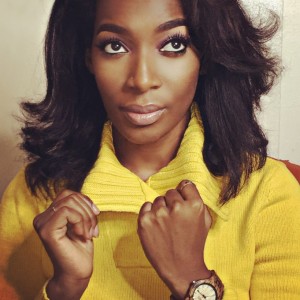 So you guys know I've done tons of product reviews. Miss Naja tries all the new, cool stuff for you! You guys have seem me be quite surprised or quite disappointing, but I've always been honest with my true feelings on a product. The latest and greatest product that I've been entrusted to share with […]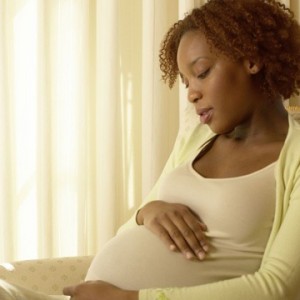 I recently read an article written by a woman that admittedly has Daddy issues.  She was very open about her struggles with maintaining healthy relationships because of her deeply embedded fear of abandonment. Her lack of trust for her father had  resonated throughout many of her interpersonal relationships. Like many people raised by a Single […]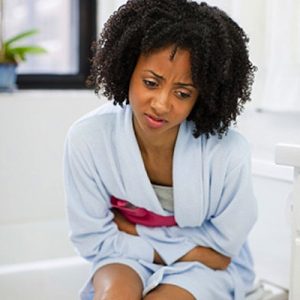 Periods suck! Right?! I don't know many women that actually enjoy "their time of the month". Aside from the discomfort, mood changes, bloating and pimples some of us experience LOW ENERGY due to the significant blood loss during our menses. Whether your period is light, average or heavy, your Iron levels are prone to decrease […]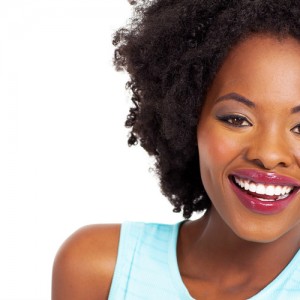 Happy Tuesday folks! I'm so happy to share this piece from a Guest Writer! She has decided to remain anonymous, and go by the pseudonym "the Fox. I encourage anyone that wants to share, to submit your piece to [email protected] I had a guy once say to me that I was AMAZING. He said this […]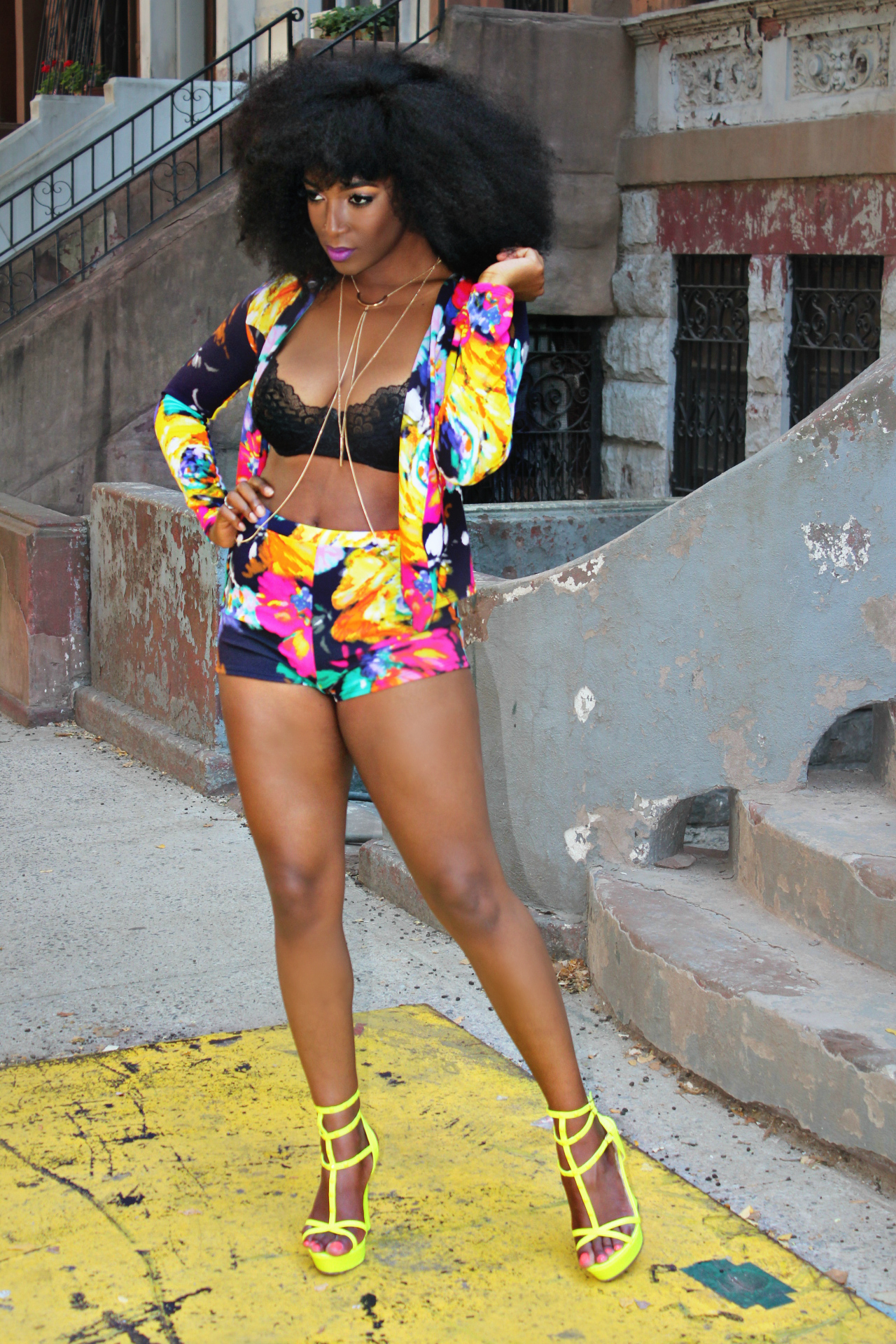 Summer is almost officially over and I am soaking up every bit of the sun that I can! After Labor Day, we all tone down our colors and begin to layer up! This weekend, I decided to let it all hang out before Jack Frost makes his appearance. The weather on the East Coast was […]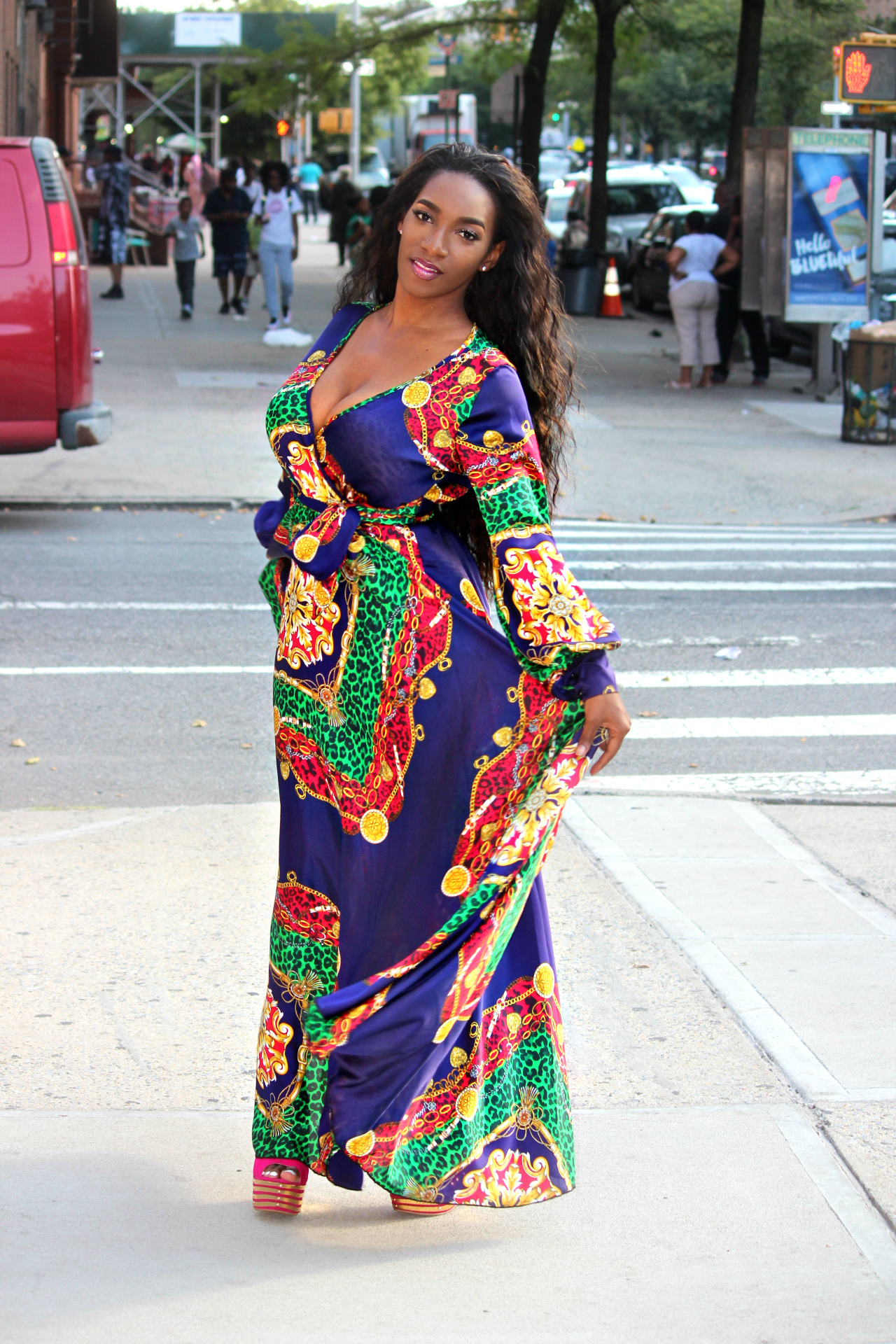 In a previous post, I  mentioned another gown that I scored on the final day during final hour of the Atlanta Women's Expo.  If you're not familiar with the way Expos work, many vendors sell their product over the span of 3 to 7 seven days. Normally by the end they are tired and reluctant to […]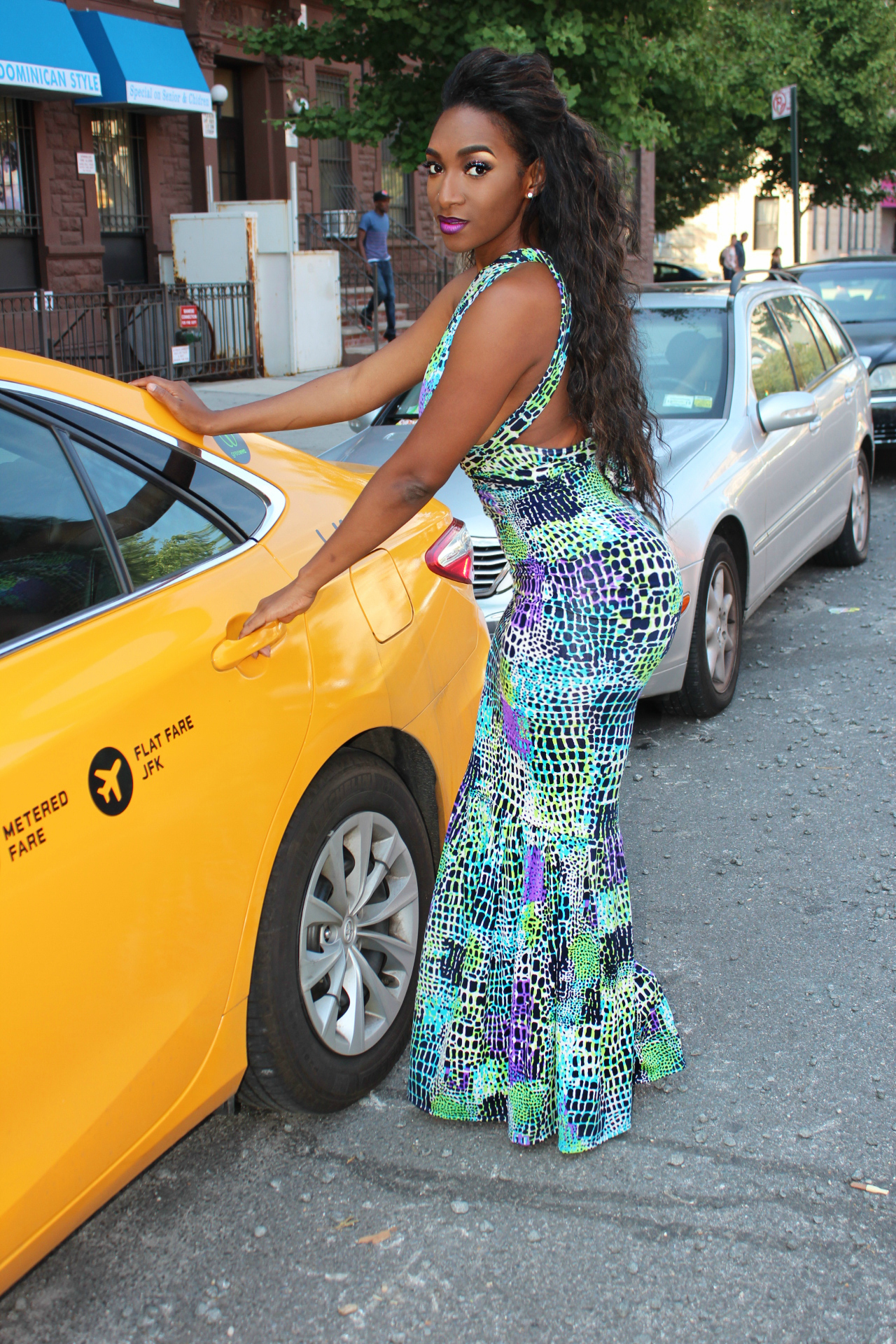 I found this dress at the Women's Expo in Atlanta! The vendor was ready to pack up and leave, so she gave me the dress for only $45!!!!   I literally thought I'd struck gold. The fabric is quite heavy and sturdy and the top can be tied in various ways.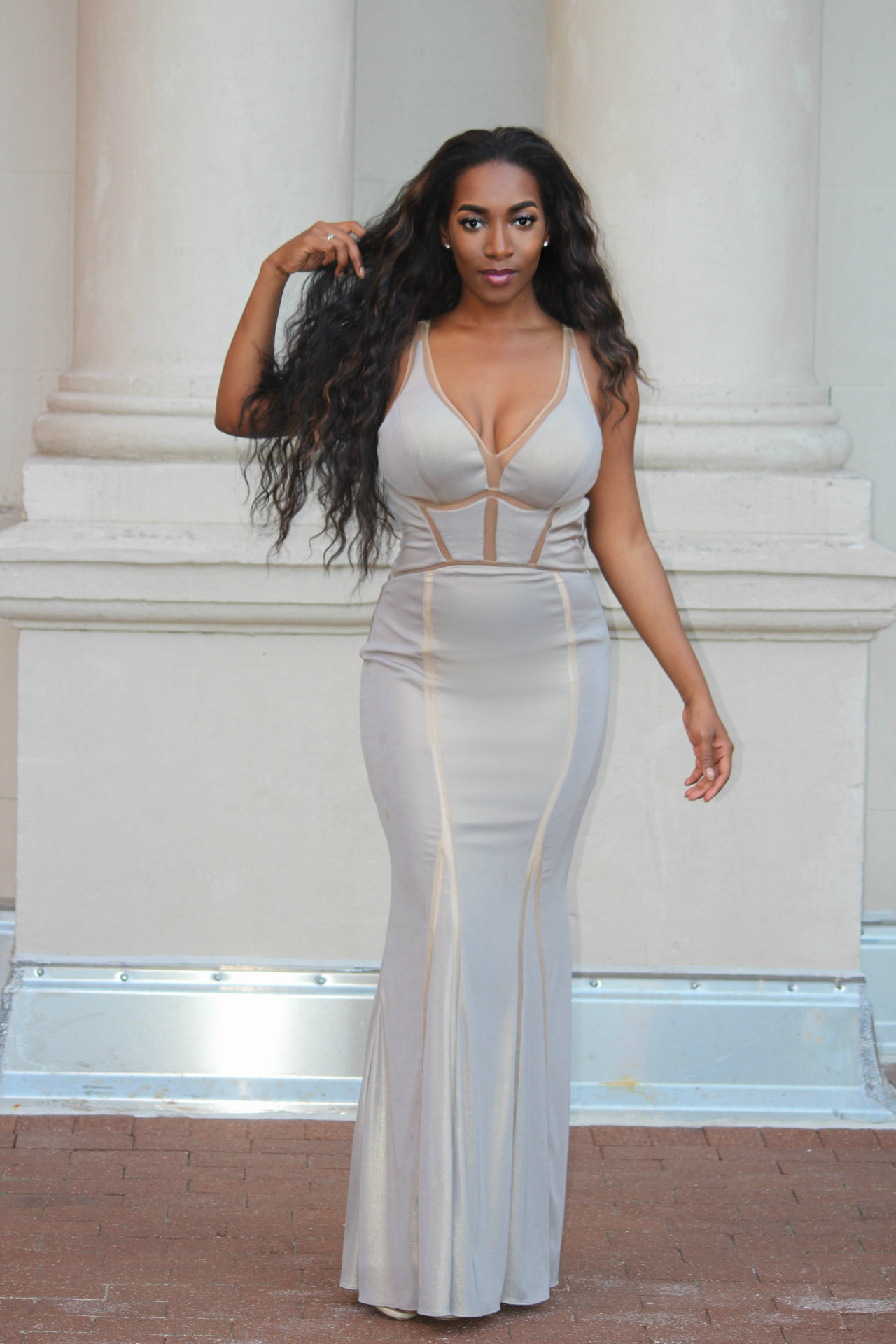 Last month, I emceed my cousin's wedding in Memphis. Since I did not have to wear the same gown as the bridal party, I chose to wear the same colors. An awesome friend and designer, Gaelle Faith lent me this iridescent, champagne colored evening gown that she made. The dress has cut-outs that […]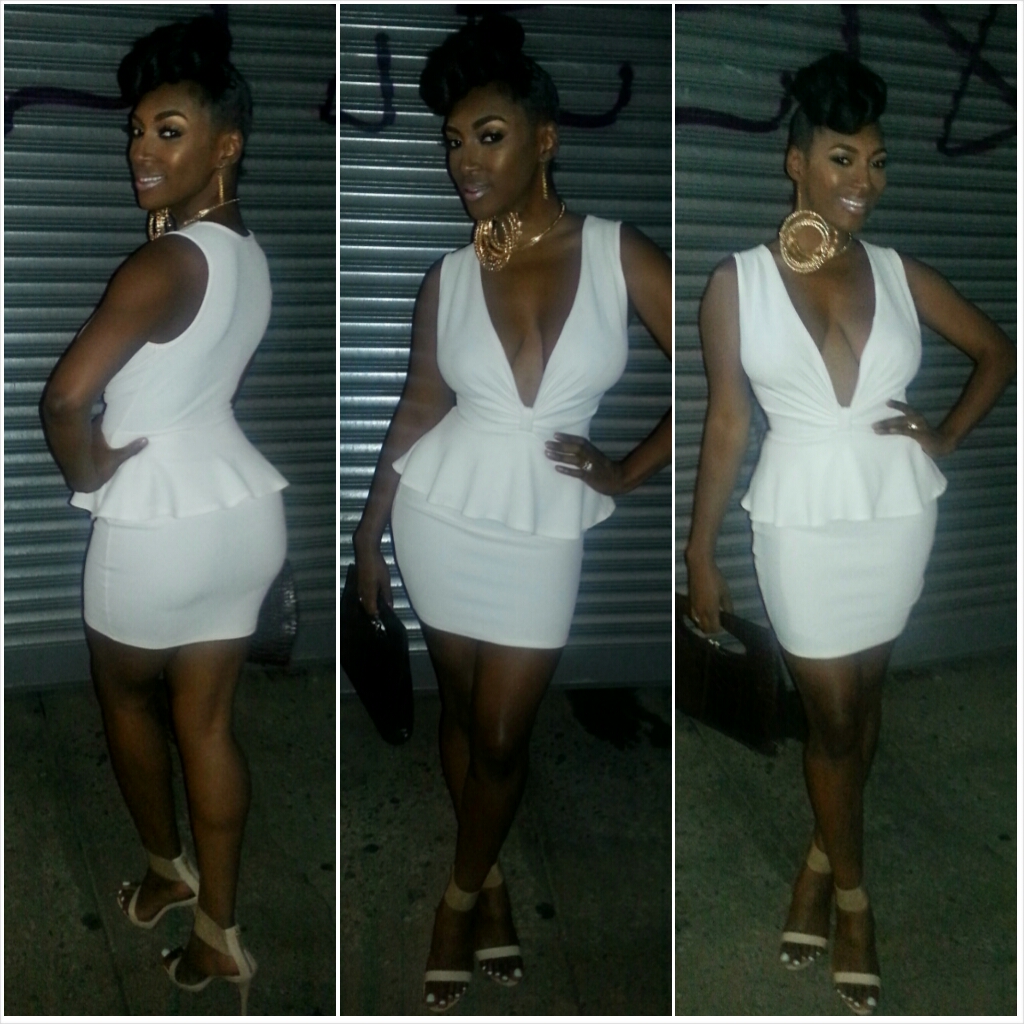 I went a bit crazy with the bronzer on this fine summer night, but some just thought I had the glow of LOVE! This cute little super- low cut Peplum dress is from Rainbow. Yes RAINBOW!!!! And it was no more than $25! My theory is […]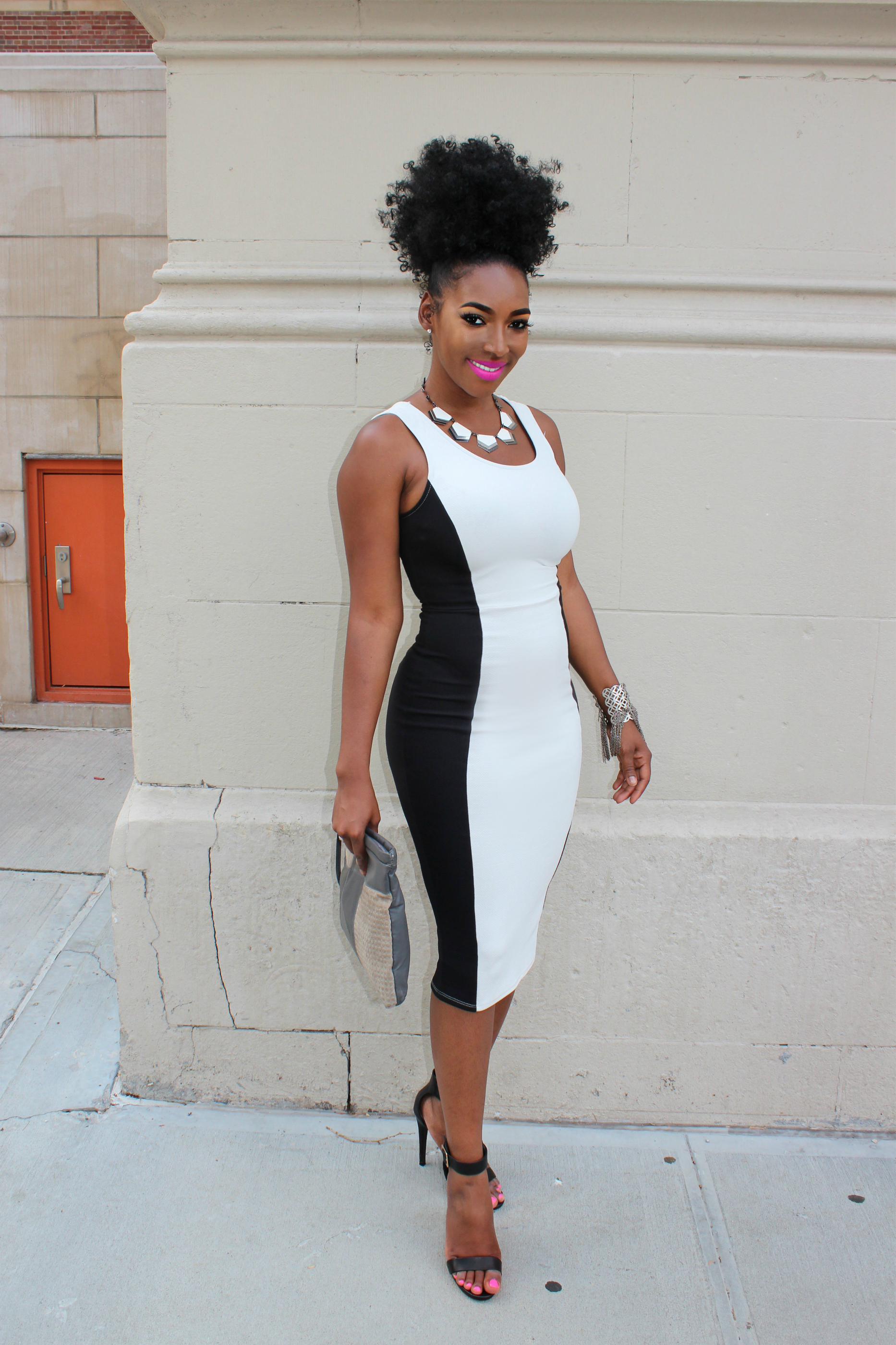 This dress is a true testimony to the fact that one does not have to spend a small fortune to look great! I got SOOOOO many compliments on this $20 dress from Rainbow! I wore it to church and then to brunch. I have also worn it to the office, paired with a blazer. Yes, […]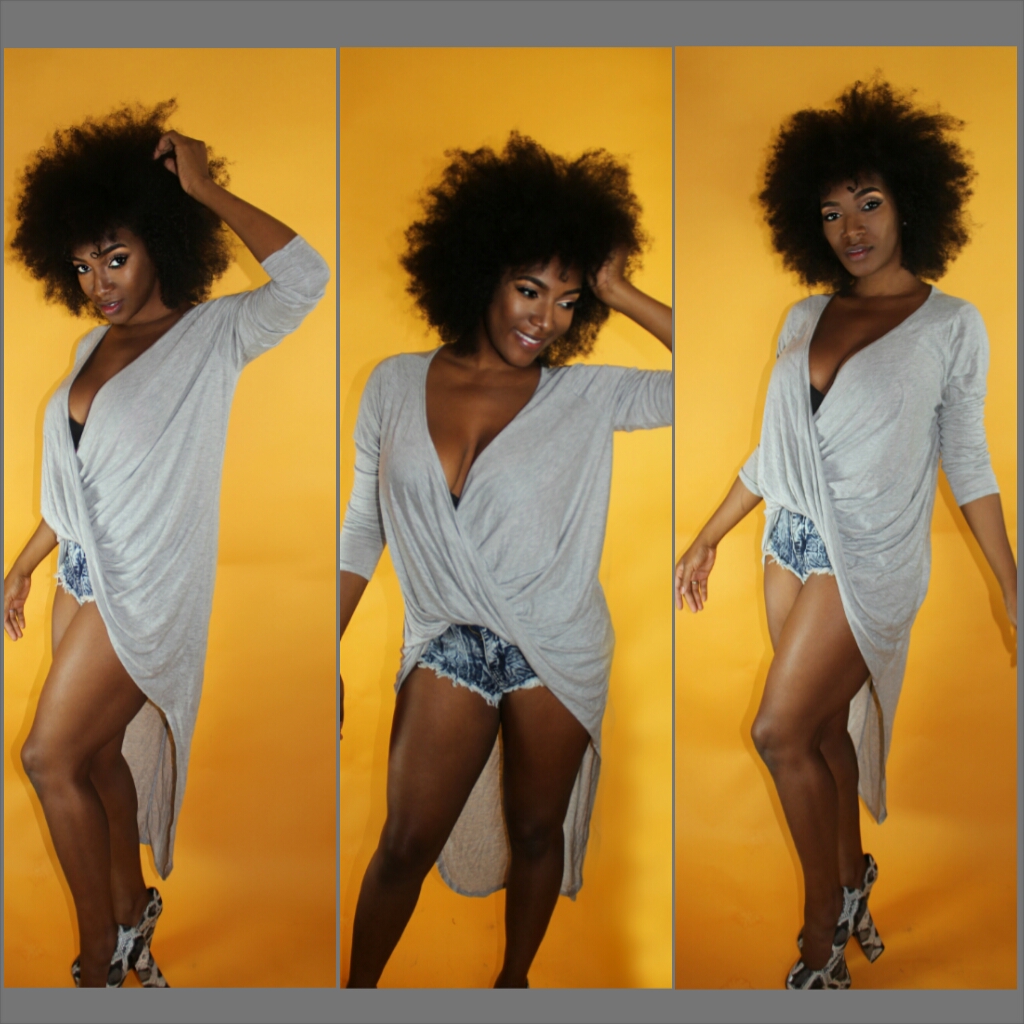 When you want to wear your hot shorts, but you still need to remain a bit covered, opt for a side- slit top or a twisted asymmetrical top! Both are fashion forward, very affordable and easily paired with any sort of bottoms!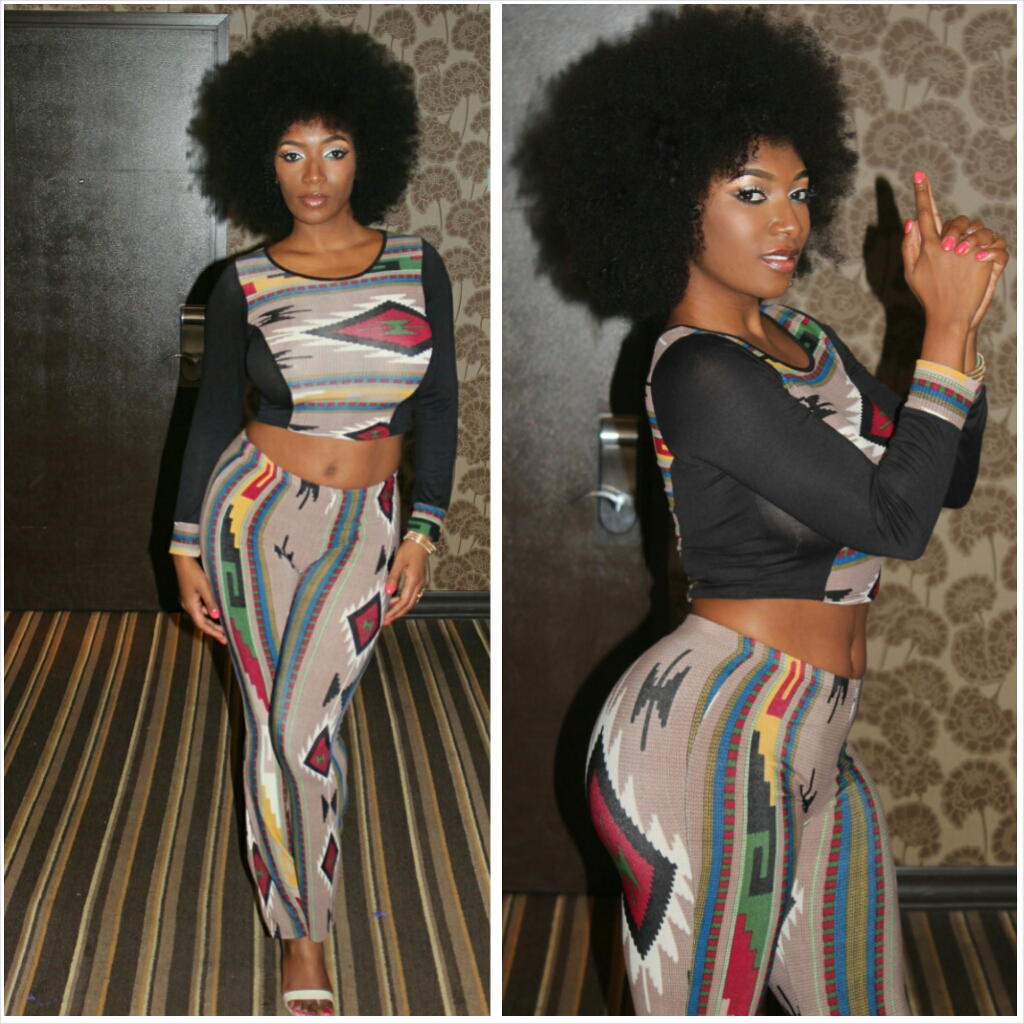 I found this little number at a local Harlem Boutique and it was perfect for the romantic Atlantic City Getaway in which I was whisked away! The tribal print matching top and bottom (Yes, I wore a set) made for a great combo with "the fro".  I felt a little 70s since the pants were […]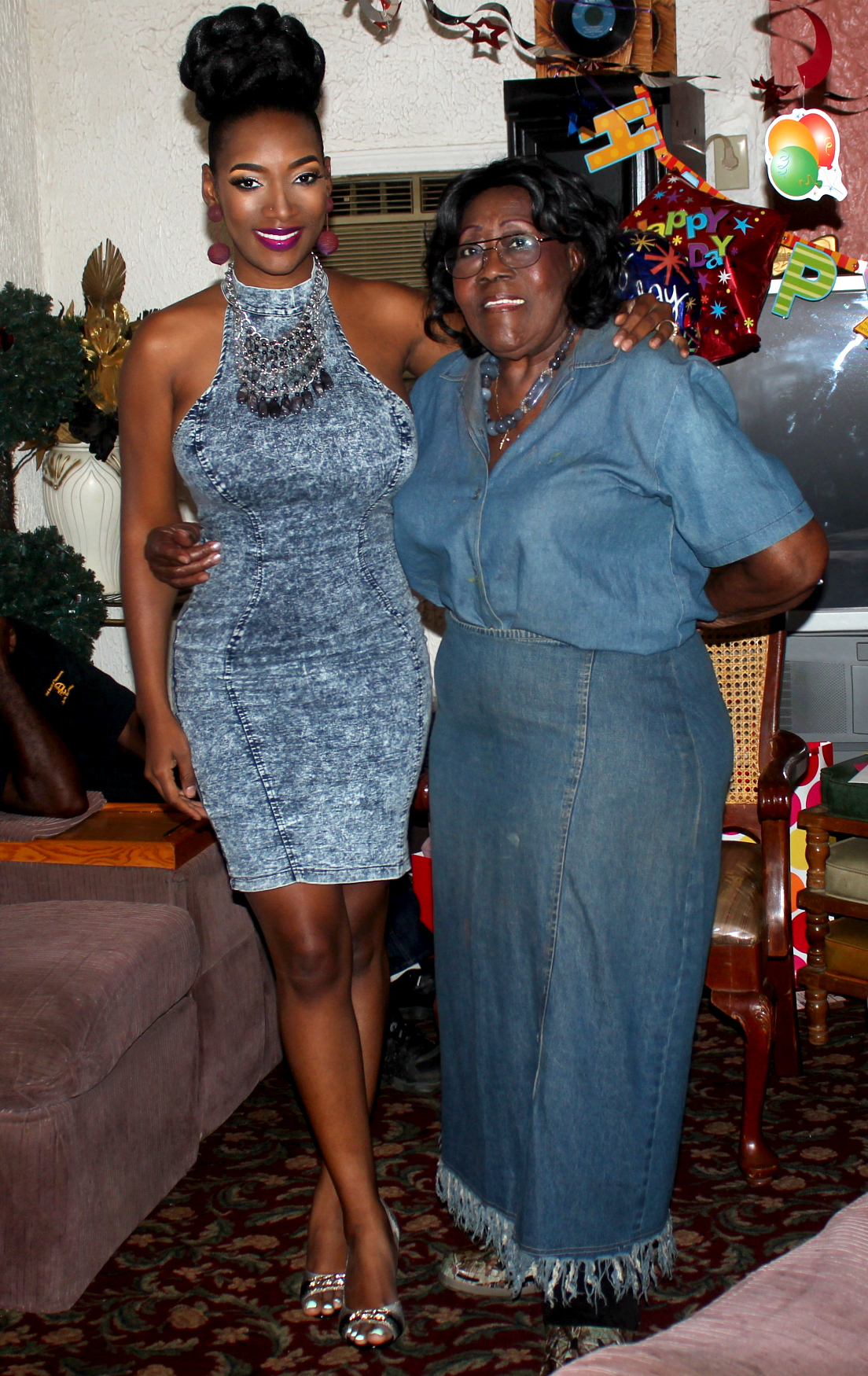 Demin was all the rage last summer and the trend even made it over to this year! I've never been a huge fan of jeans, but I have found a few pieces that I fell in love with. Of course, both the dress and jeans have a bit of lycra, because I […]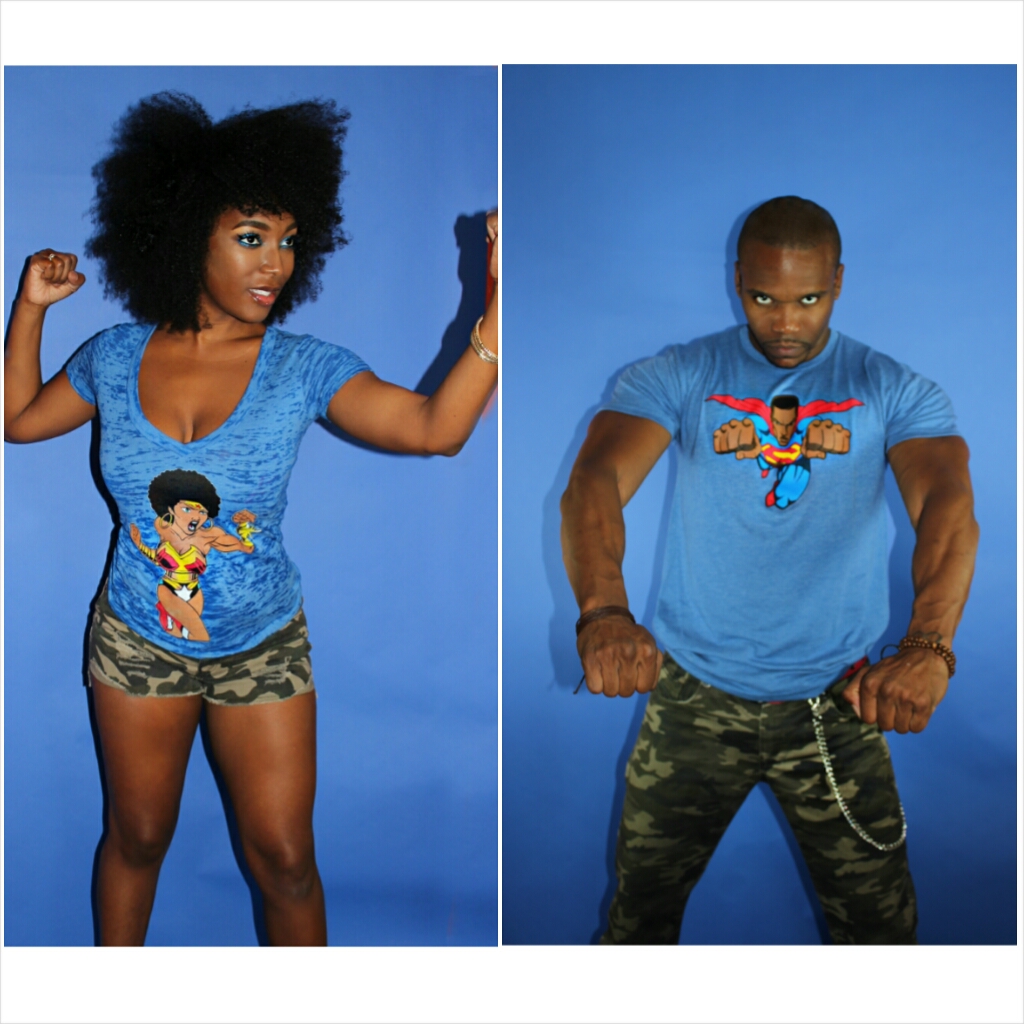 While walking through Harlem, my guy and I stumbled upon Harlem Underground. They had t-shirts with our images already on them!!! Hahahaha! We got the shirts for around $42 each and they come in an array of sizes, colorways and cotton-grade. Up! Up! And AWAY!!!!