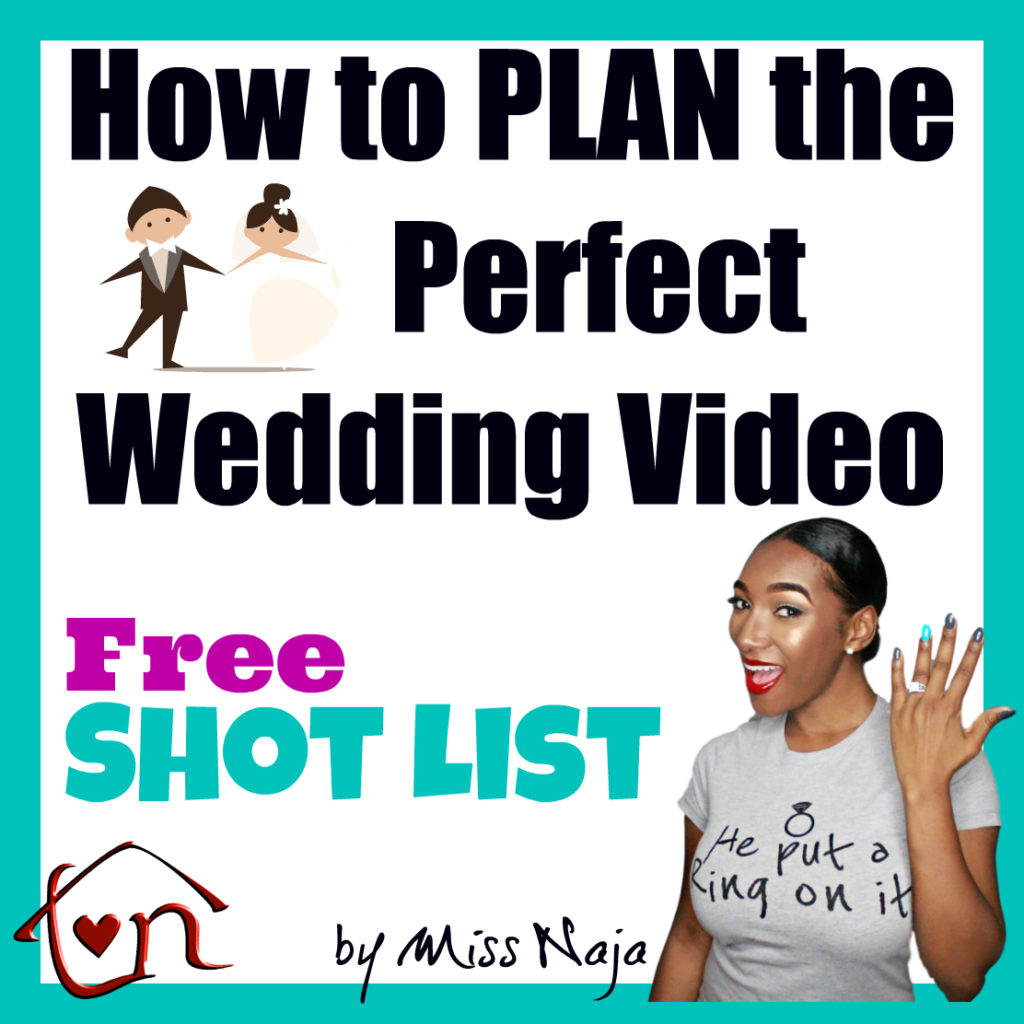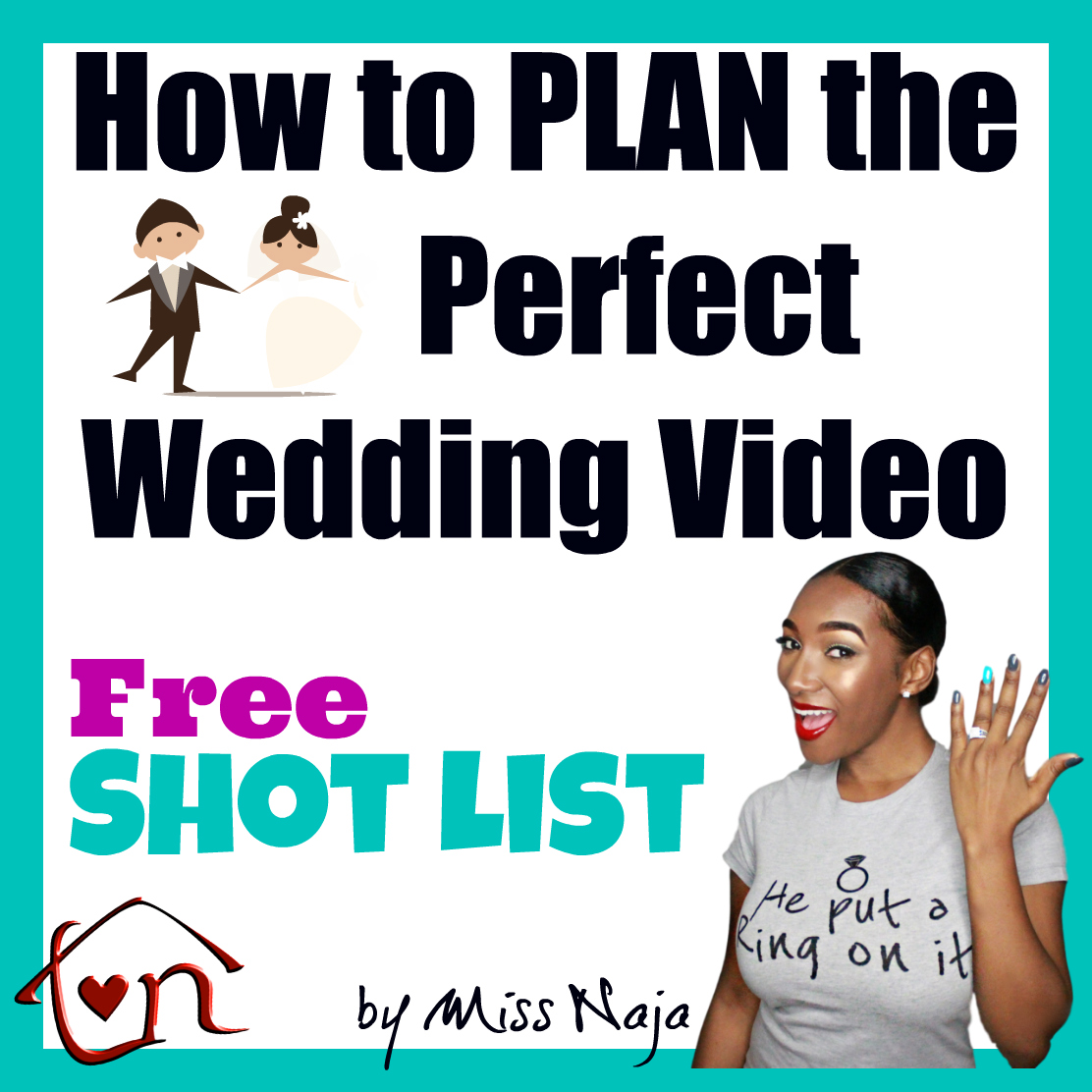 I saw this beautifully captured and edited Wedding Video the other day on my Facebook page and I got motivated to go ahead and write the SHOT LIST for my own Wedding Video.  Now keep in mind that my Professional Wedding Videographers already have a list, BUT there are very specific ways in which I'd like our video shot and edited. I'm not being a Bridezilla….just making sure that I am pleased on the back-end!
As you know, my fiance and I are really into making movies and artistically capturing moments through film and pictures, so needless to say, we really want our Wedding Video to be one that tells "our" story. This couple's video is truly one of the best I've ever seen, so I was able to gain some inspiration from them!!!
In order to help you to easily create your own wedding video, I am sharing my Shot List! It's my working list of shots that I'd like to be included in our Wedding Video. Feel free to download it here (Wedding Video Shot List BLANK ) and edit it to fit your needs!
Happy Planning!
Comments