My Husband and I just celebrated our 1 year Wedding Anniversary and in true Tony & Naja fashion, we set sail! We decided to take a vacation to Montego Bay, Jamaica. It was heavenly! Get this! We brought my parent's along too- they were celebrating 40 years of marriage. I'll post details on the resorts (yes, plural) that we stayed in later, but for now, I wanna tell you about my jazzy and super inexpensive swimwear!
By now, you all know that I'm a thrifty shopper and I love a good bargain! The only thing I love more, is sharing my findings with you! As I was prepping for our 2nd honeymoon, I knew that I wanted some diverse beach looks, so I began looking at some of the trendy swimwear brands online and to be frank, I could not bring myself to spend $150 on those uber expensive celeb brands. I knew I'd wear the swimsuit just once. I knew I wanted to take some awesome pictures. And I knew exactly were to go! Amazon! They have everything!
My measurements are 36D, 27, 39. I am 5'6 and currently 153 lbs. Hopefully this will give you a good gauge of how the swimsuits run. I usually wear a size 6 in women's and a Medium in tops and bottoms. All of the swimsuits I purchased are a size Large. They run one size small, so if your'e planning on purchasing them, remember to buy ONE SIZE UP!
One Piece+Long Coverup
This suit was cute, but not very functional for active swimming. Also, I had to wear it backwards because there was a cute cut out in the front, but if you have big boobs, it's pretty revealing.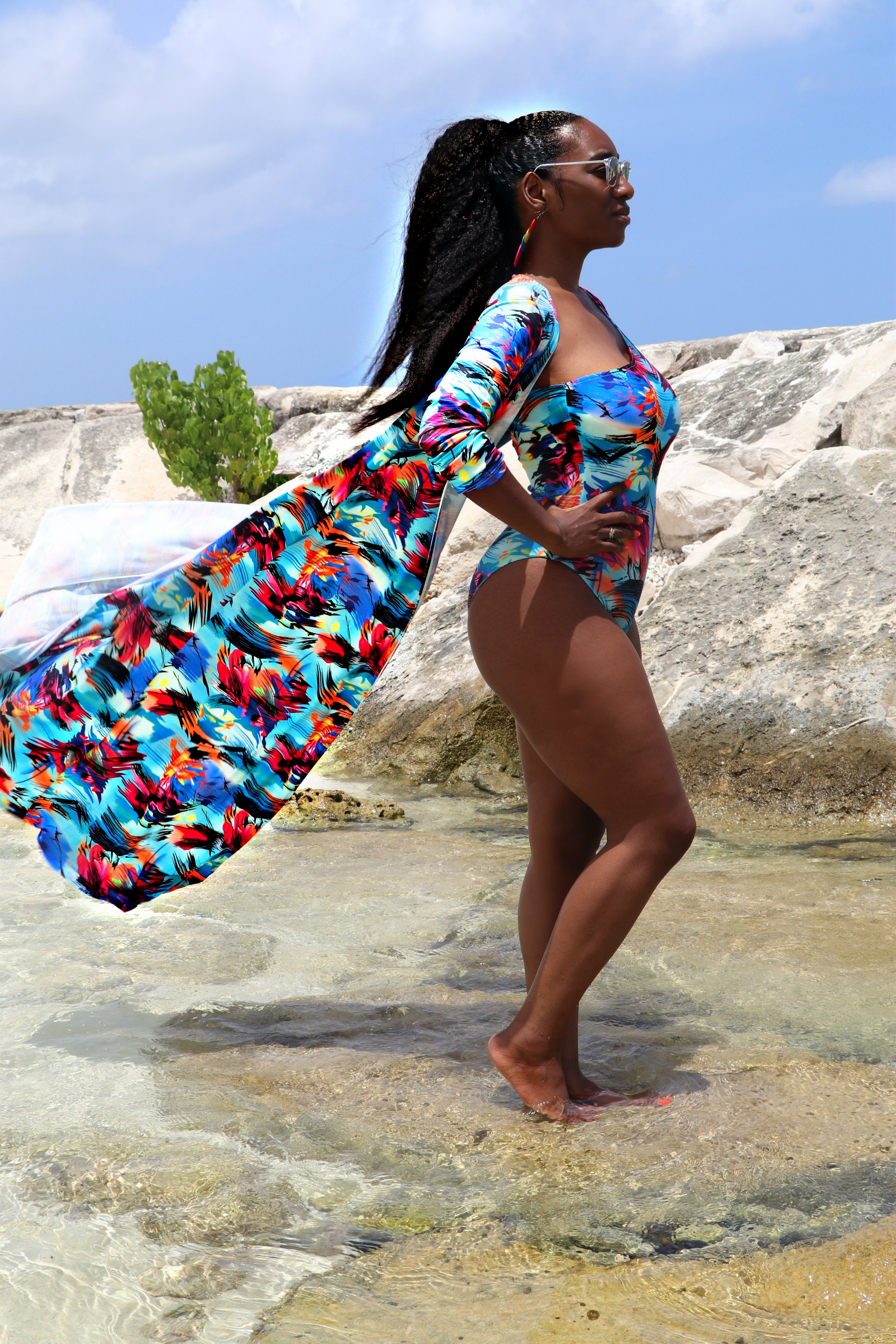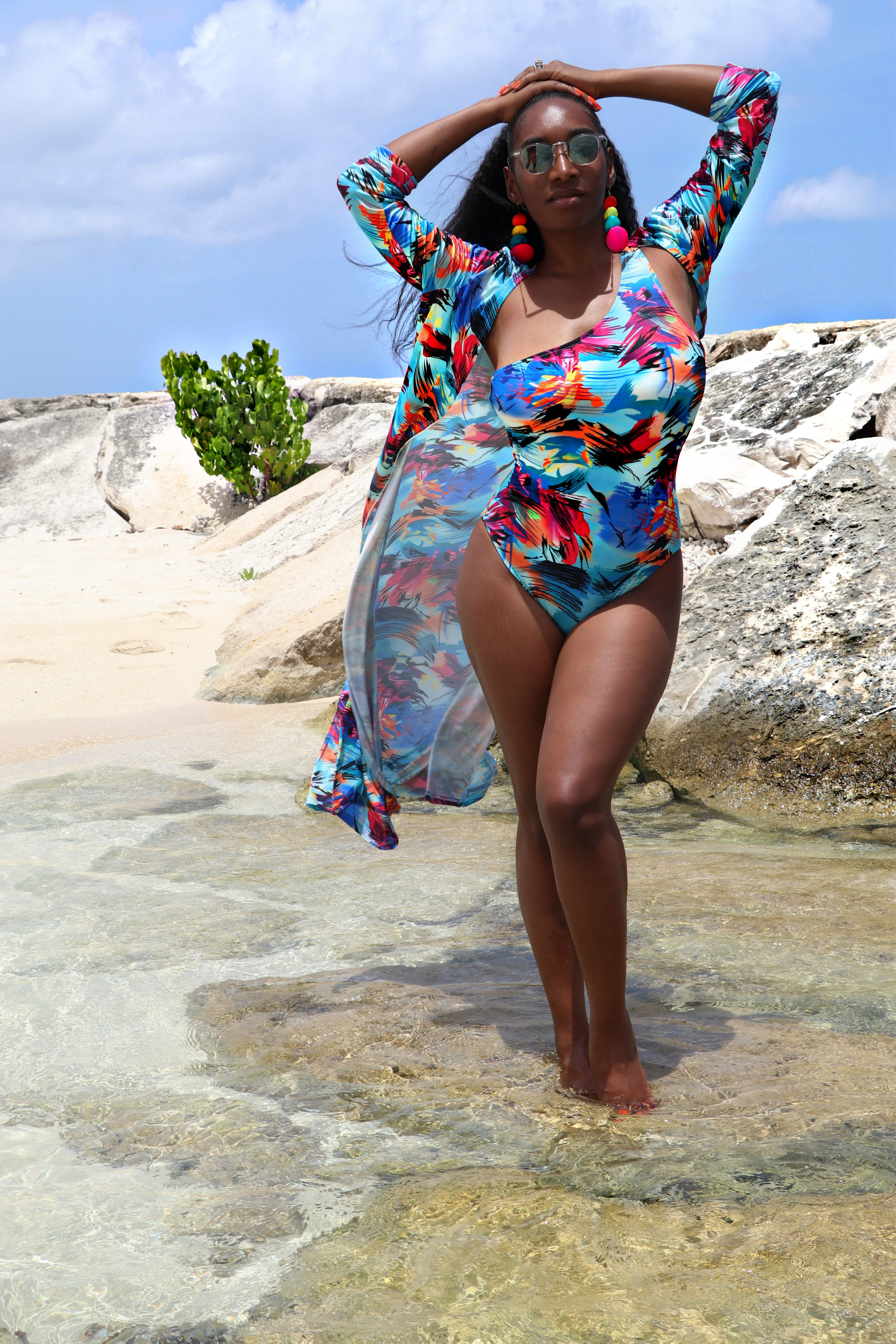 Bandage Cut-out Halter One-piece Monokini 
I saw this swimsuit on countless models and popular social media pages. This sexy monokini didn't leave much to the imagination but it was a perfect pairing with my Husband's swimtrunks. It was not ideal for swimming, but it was awesome in photos! Wasn't it!?! Gabrielle Union even wore the same one recently! This bathing suit was a banger! I bought a L, but an XL would not have hurt. It's super high cut so one wrong move would be a bit uncomfortable. The back is also super bikini cut, so it makes your booty look amazing!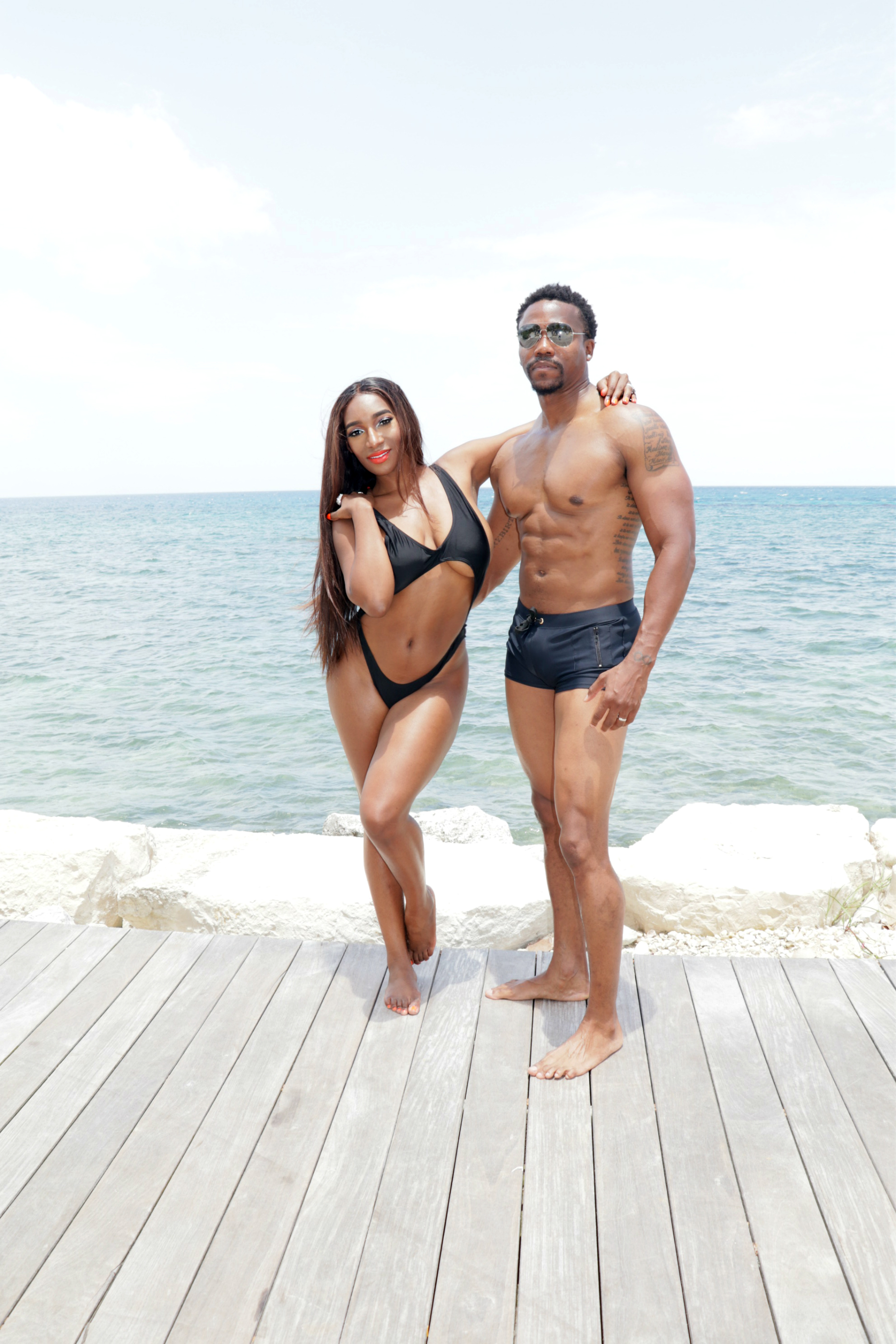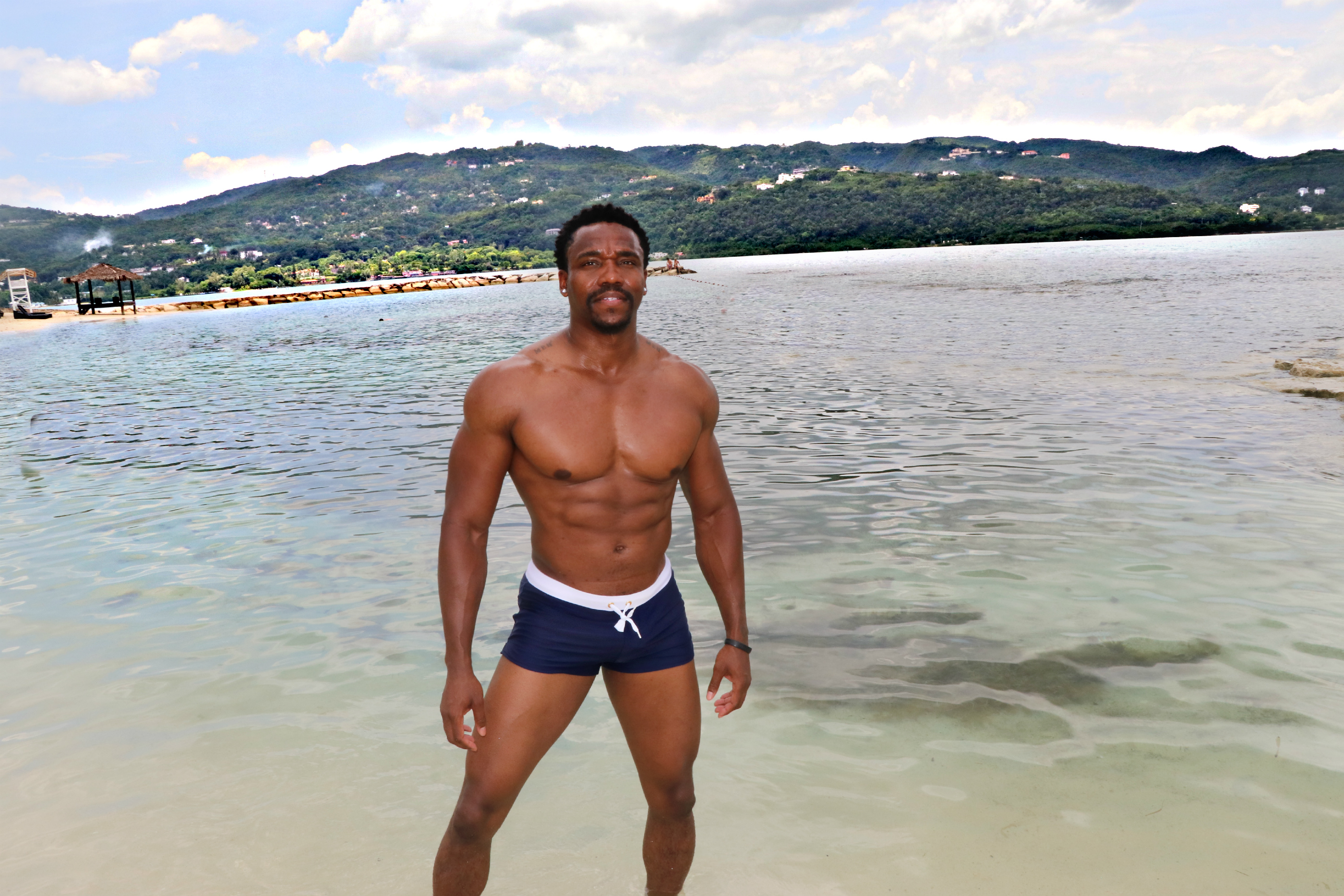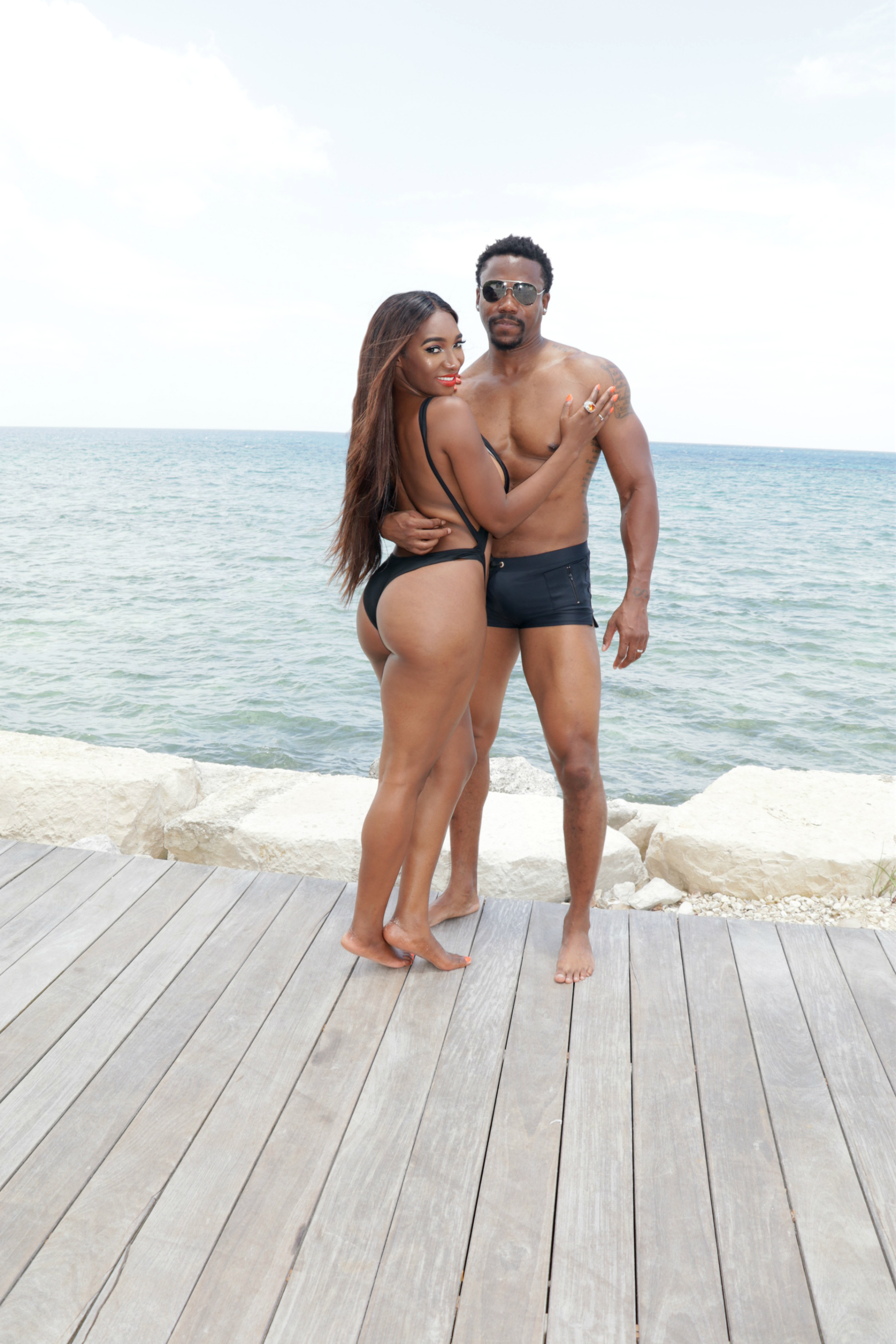 African Print Inspired Two Piece Bathing Suit 
I paid $16, but now the Cost is $10!
This suit was so cute and it was functional! I bought a L, which fit a little tight. I could have def used an XL, but this worked out. It was advertised as African Print inspired, but it looked more like a 70s pattern. The colors were bold and bright and it was very flattering. The elastic around the tummy is unforgiving so order 2 sizes up if you have a little chub around your tummy.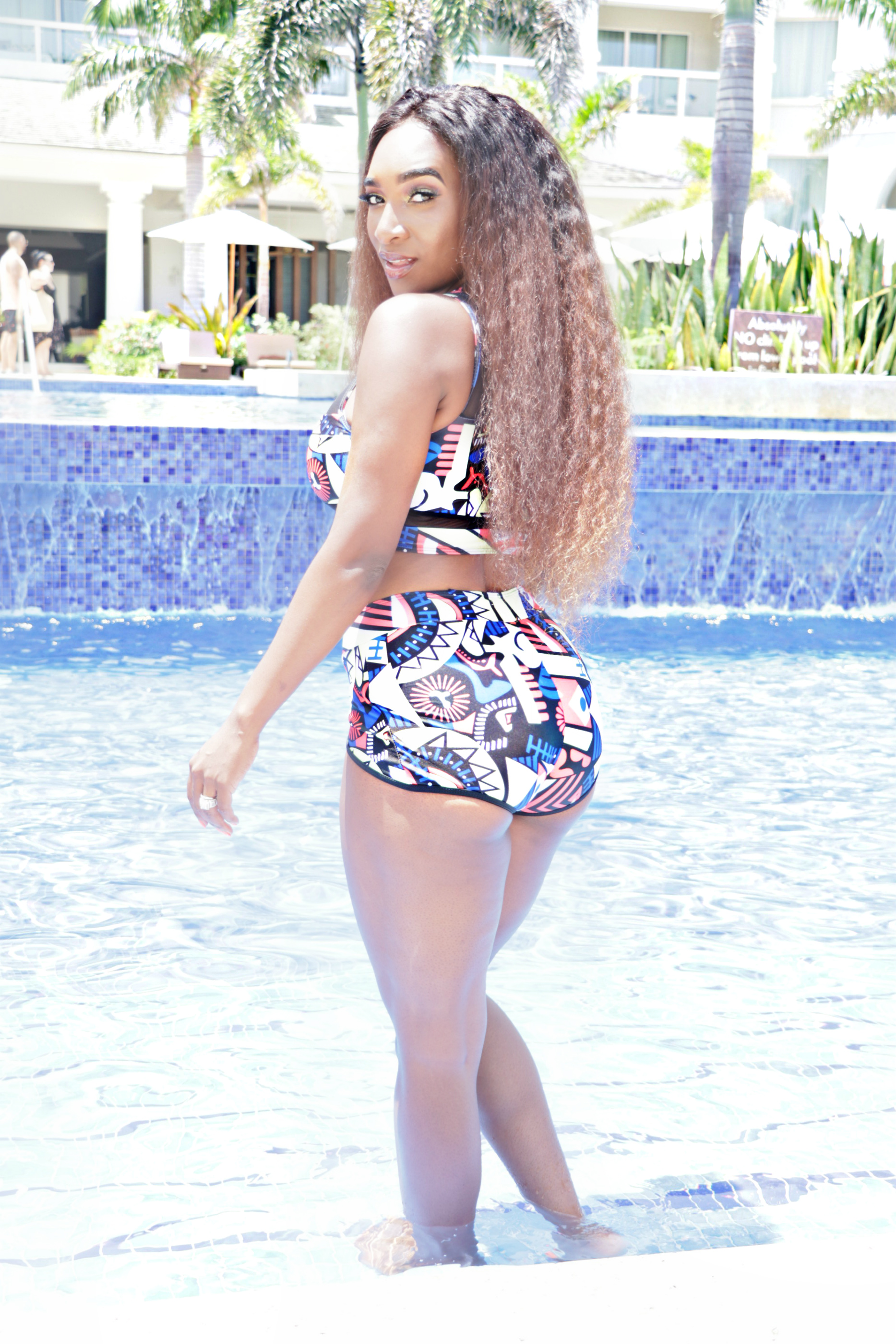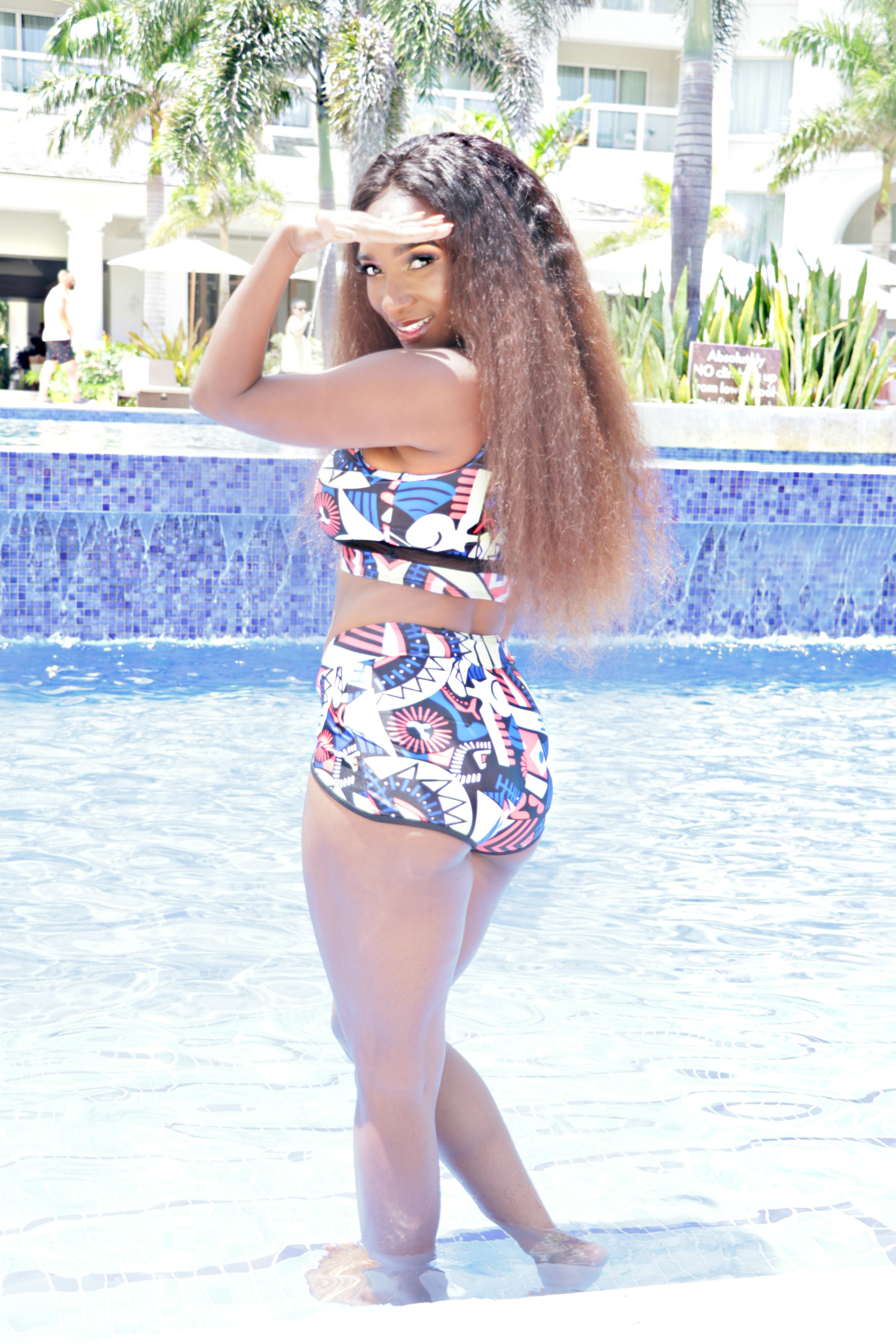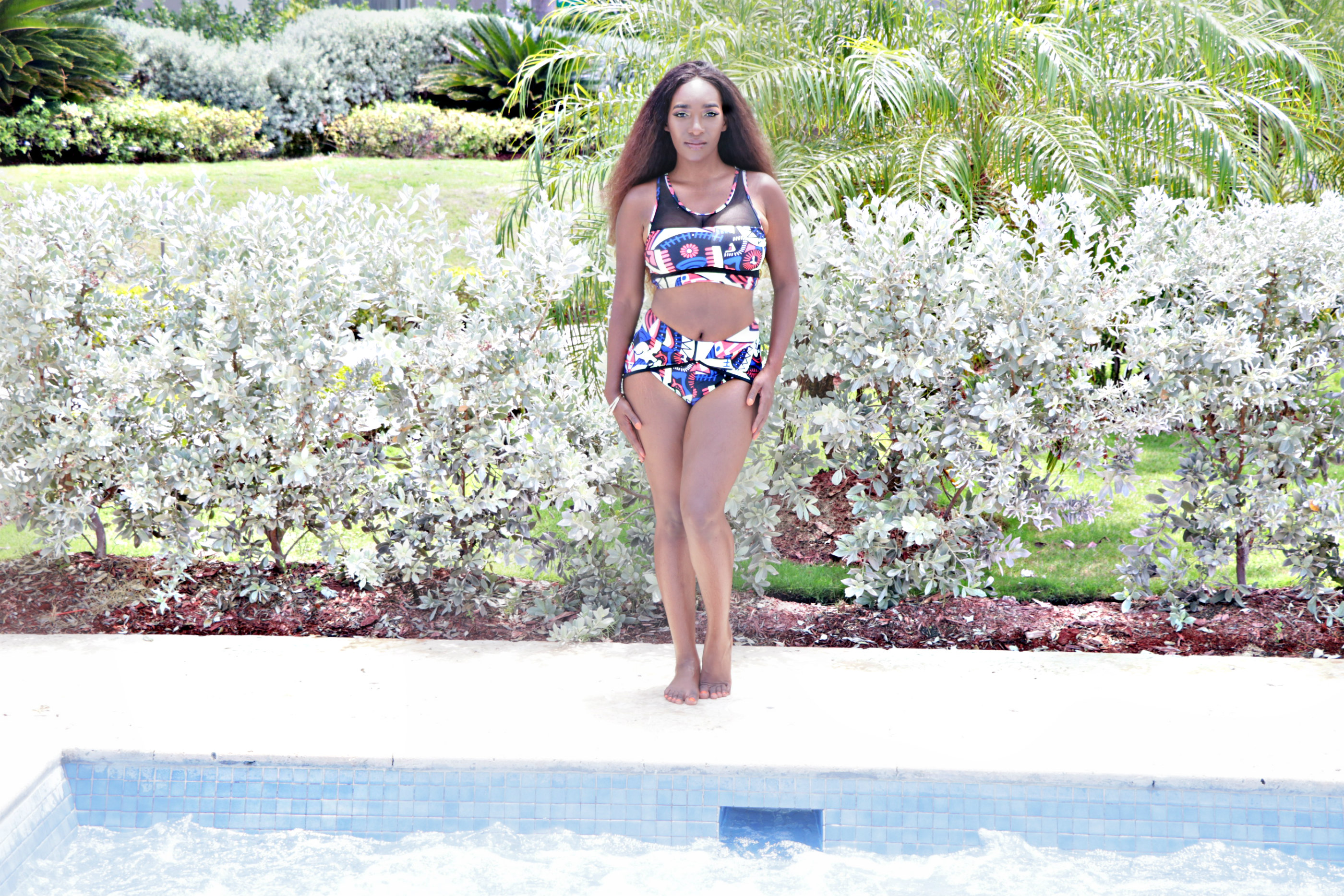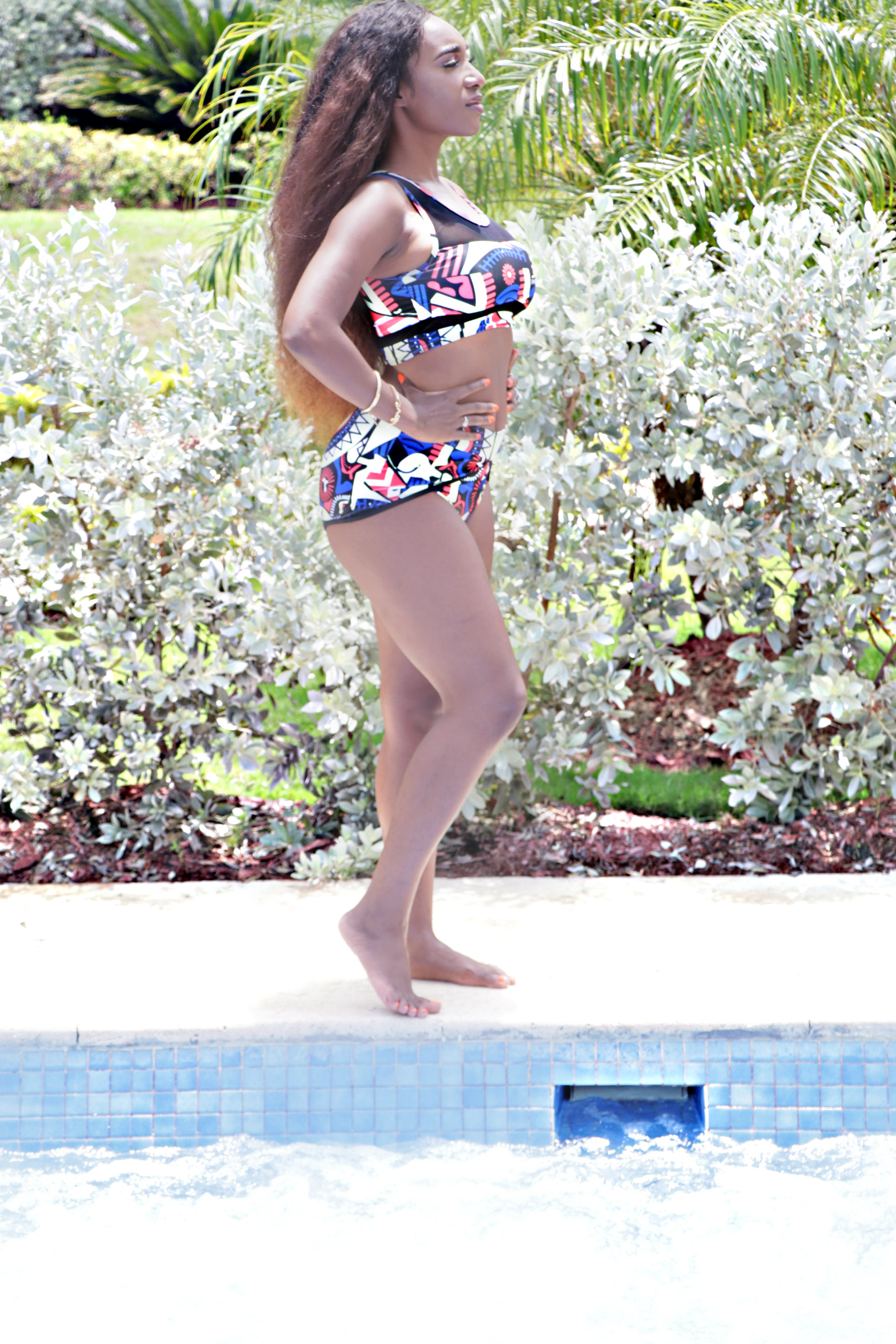 Halter Cut Out Swimsuit Bikini Set
I got this in a large and it fit perfectly! The colors were bold and bright and this was the most comfy bathing suit! This one is my favorite because it's pretty, funtcionable both in and out of the water and it was sexy but fun! I'd highly recommend this one for busty girls with a problem-tummy area. It covers all the right places and shows all the right places!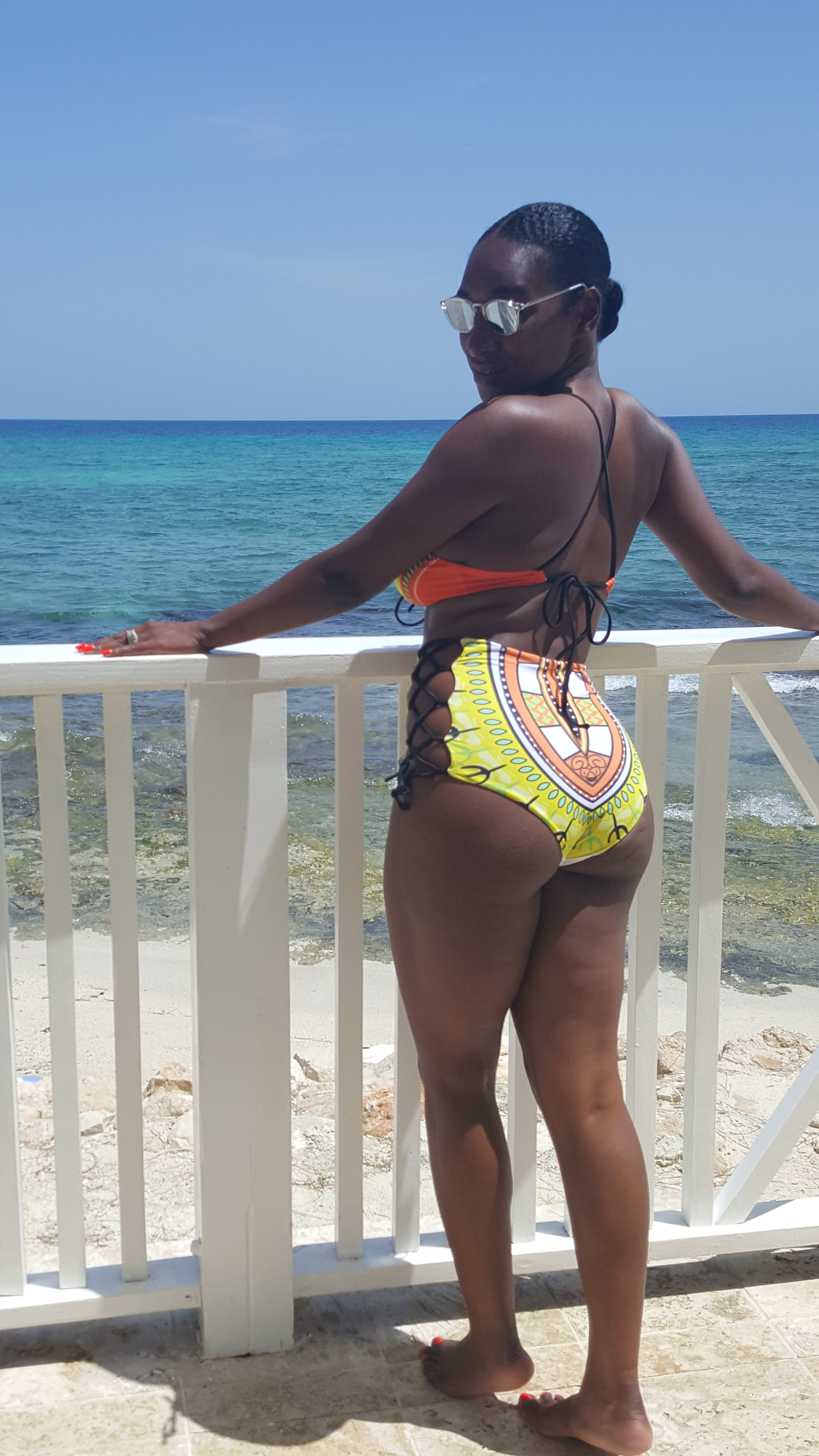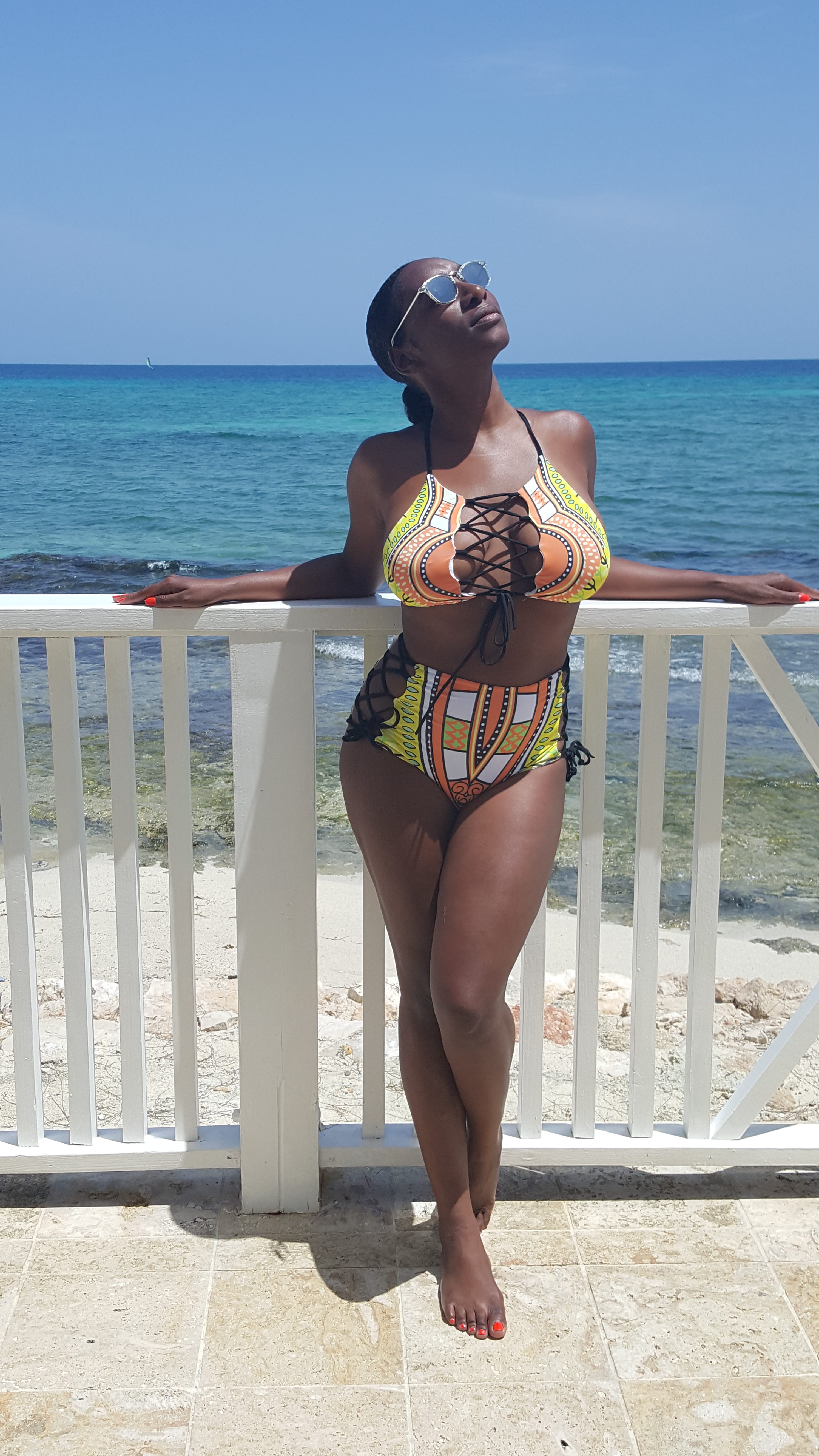 I know it's already fall, but I got super busy and did not get a chance to post this sooner! I hope this helps those of you that are taking vacations soon or if you want to get prepared for next summer, then go ahead and stock up now! If you loved my quick write up and you're gonna grab a few of these suits, please use my affiliate links to make your purchase! That's really helps me keep MissNaja.com running!
Follow me on INSTAGRAM
Comments